September month has now ended, leaving just a quarter of the year more for yet another set of amazing updates. September was no less when it came to surprising features and updates with which people could play along and experiment with their social media presence.
From Instagram's new Topics feature, Twitter's new Labels and control options to YouTube's new in-stream courses and Google's new Helpful content update, there was a lot of chatter in the space. Here is the entire list of #NewThingsInDigital for the month of September.
In case you missed last month's digital marketing updates then click here to read.
Latest Digital Marketing Updates in September 2022
1. Meta rolls out a new e-Commerce store, 'JioMart', on WhatsApp in India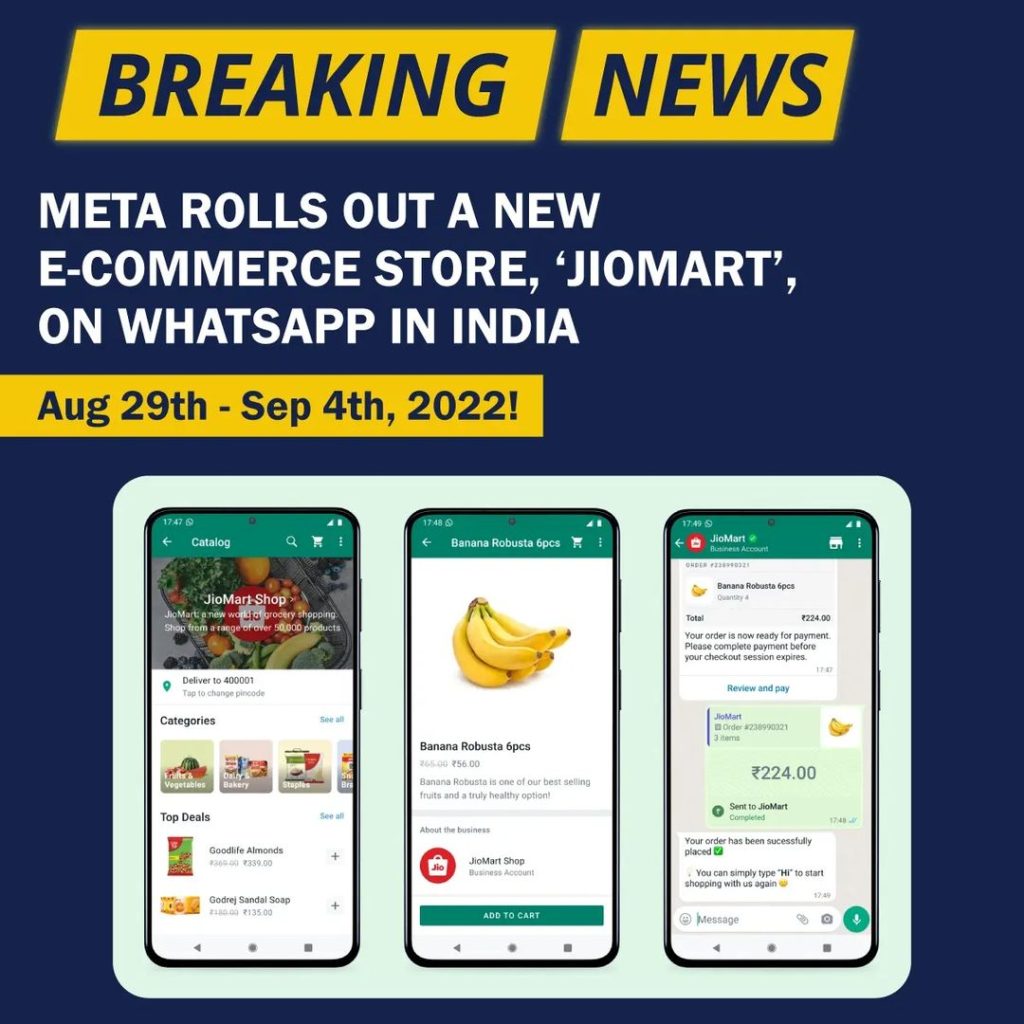 Meta is putting its $6 billion Reliance Jio investment to work by developing 'JioMart,' an eCommerce integration for WhatsApp that will enable Indian WhatsApp users to browse and buy right from the app.
2. Instagram adds new tools to improve content recommendation
To streamline your algorithmic training process, Instagram is testing the ability to mark multiple posts in Explore as 'Not Interested.'
3. 'Group Invite Links' added to Messenger to streamline group chats
The new feature will allow administrators to share a group chat links, which will be beneficial to parents and study groups as we enter the new school year.
4. Twitter begins a live test of the 'pin reply' option
Some Twitter customers are now being notified about the new Pin Reply feature when they log in.
5. LinkedIn launches test of in-app post scheduling option
A new scheduling function is being developed for the LinkedIn post composer, and a clock icon will be added to the bottom right of the screen.
6. Twitter expands access to 'Circles' to all users
Twitter is now all set to provide this feature to all Android, iOS, and web users. Before you post to Twitter, you will see an option to share your post with either your full followers' list or your Circle group.
7. Google tests the 'browse place' feature with swipeable cards
To provide users with a more engaging search experience, Google is experimenting with showing place cards that you can swipe through and then click on. In other words, it's kind of like a new local pack grid view for restaurants.
8. Google tests an eCommerce search feature
Google is experimenting with a search function that includes product photos as well as ones without them. The explore products feature displays prominent brands from across the internet, as stated in the tag.
9. Instagram tests the option to 'Add topics' to Reels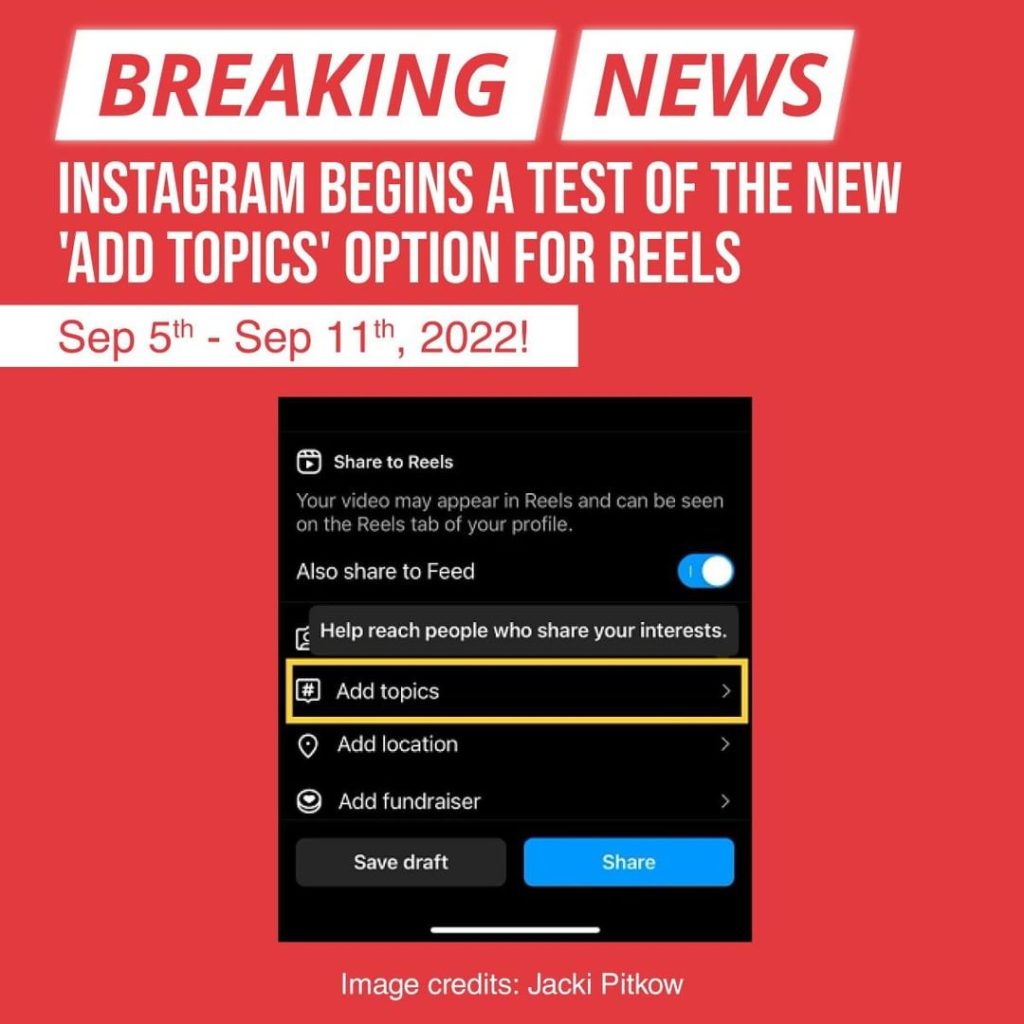 With this new feature, Reels can be categorized into different sections based on the theme and topic. This will help creators to create playlists and series of Reels which is easier for the audience to watch.
10. Instagram is testing the 'Repost' feature on the main feed
Just like Twitter, people can now repost other posts on their stories as well! Users can repost the story with a single click, and there will be a dedicated tab on the home page for the reposted posts.
11. Twitter tests new labels and control options in the feed's timeline switch
Twitter is now set to give its users a little more control about the kind of posts they see on their timeline. They will have an option to curate Tweets based on the time posted or based on the content relevant to them.
12. Twitter rolls out the expansion of the updated birdwatch program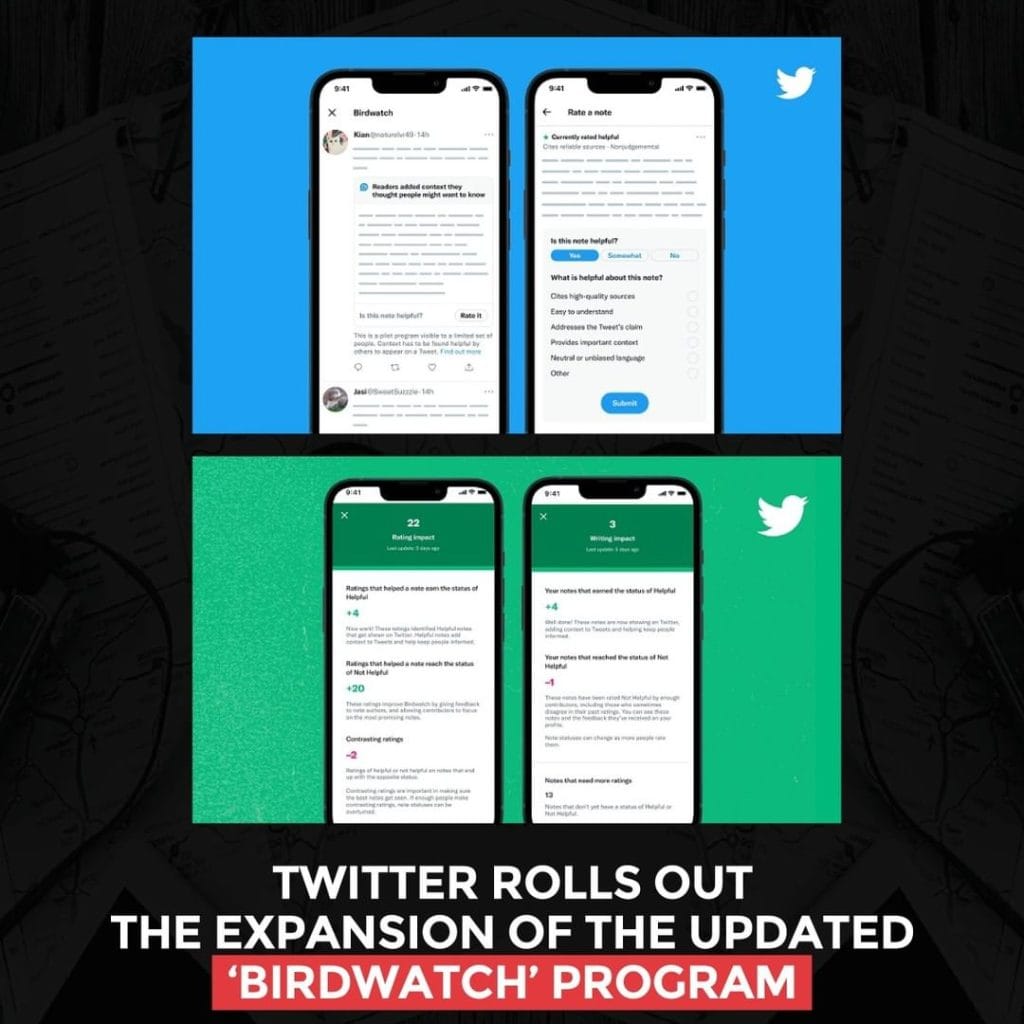 The birdwatch program that was launched last year to create a community that can identify and stop misleading content on the platform is now all set to expand on Twitter.
13. YouTube offers in-stream courses for educational creators and an ad-free player for classrooms
This new education-centric update will let creators create education-related playlists and stream videos without any ads with the help of third-party applications.
14. 'Creators of tomorrow' initiative by Meta will showcase emerging digital artists
This initiative will showcase top creators and influencers from Europe, the Middle East and Africa.
15. The rollout of Google's helpful content update is now accomplished
After 15 days of rolling out and making slight changes, the Google helpful content update is now finally updated and live!
16. Google tests rounded favicons and placements of site names above URLs in mobile search results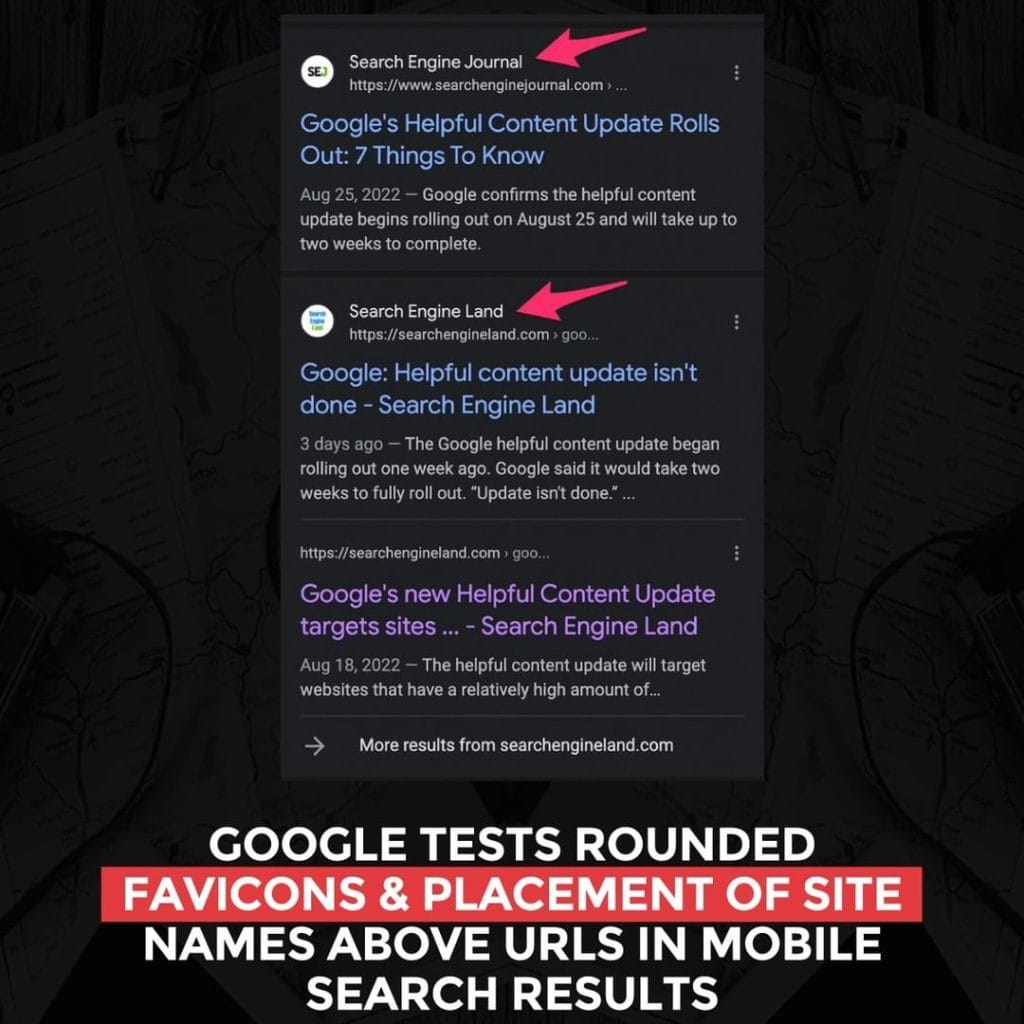 Google has brought back its update to have the name of the website above its URL in mobile search results.
17. Instagram develops a new media kit option to increase engagement
Creators can write a bio, showcase their best posts, and highlight past collaborations. Additionally, your IG presence would be packaged as a promotional channel by adding key analytics and audience statistics.
18. Meta advances a messaging integration program to activate end-to-end encryption
Instagram chat encryption is now available in a new pop-up alert for some users. This will pave the way for full integration, where you can view and interact with your WhatsApp, Instagram and Messenger chats.
19. Twitter releases a new business guide
This includes a ton of key pointers, stats, and tips. Twitter has also advised against hashtags if you're trying to drive clicks on a link, as they can distract from the main message.
20. LinkedIn adds new sales analytics tools to improve messaging interactions with "Focused Inbox"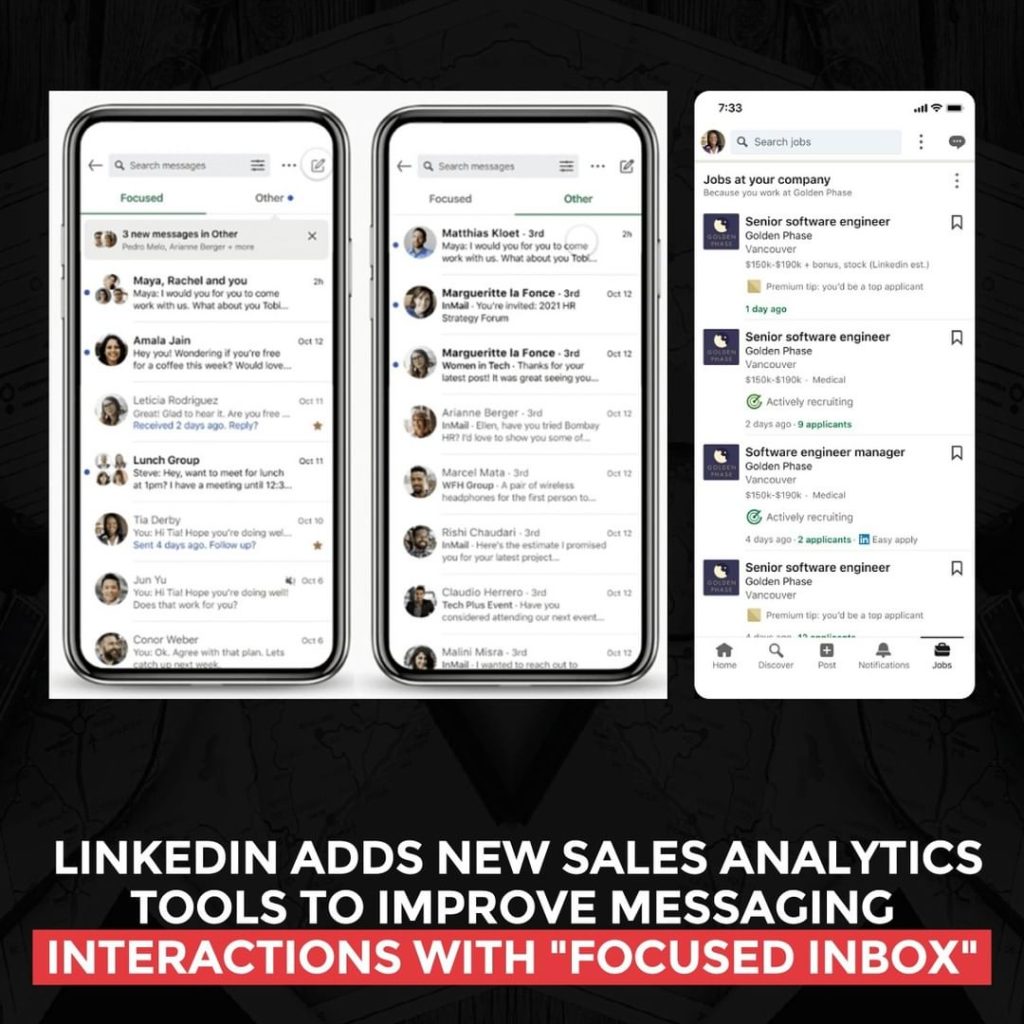 You will now be able to view two separate InMail tabs – 'Focused' and 'Other' – in LinkedIn's Focused Inbox.
21. A new vertical video conversion feature and customizable video ad templates are now available on YouTube
Displays will be tailored to each individual's engagement with content, creating an organic, streamlined experience.
22. YouTube tests personalized content for new channels to boost engagement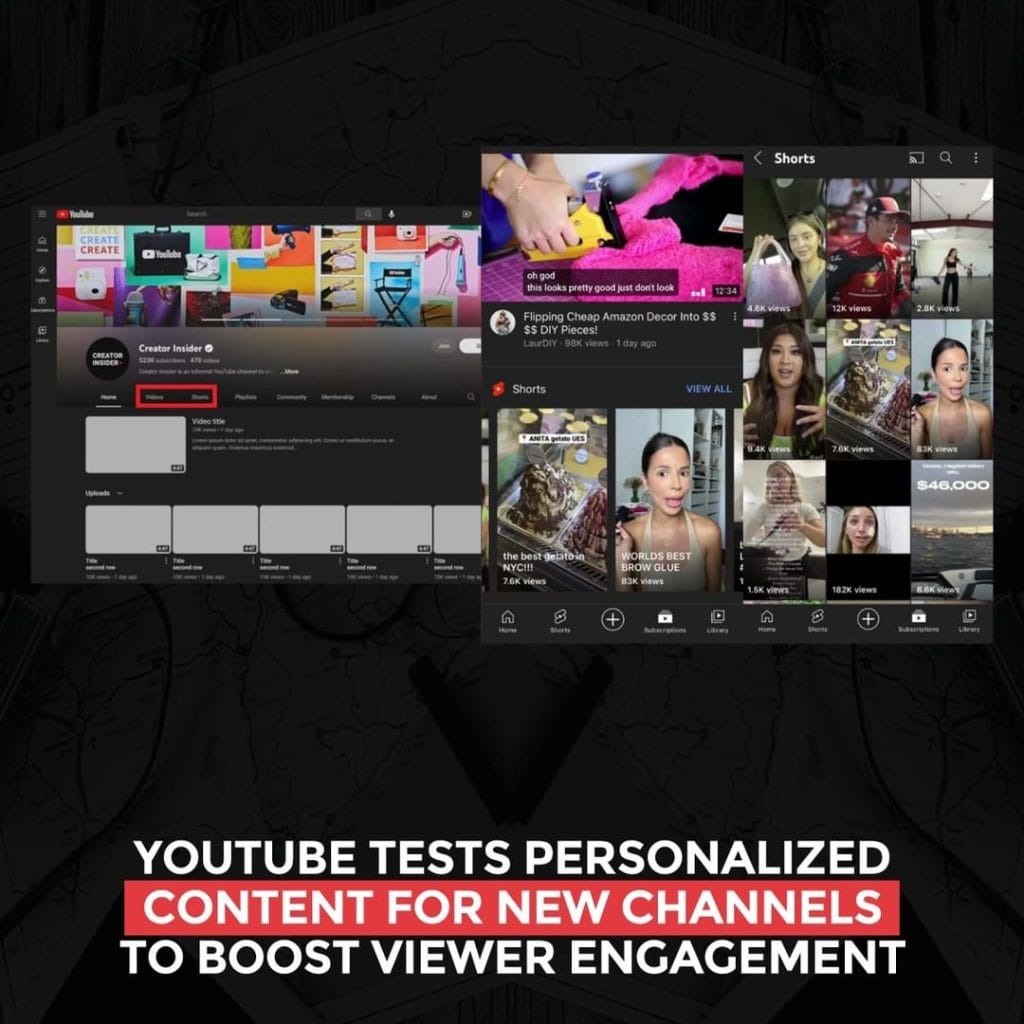 A separate page will be created for 'Videos', 'Shorts', and 'Live'. By tapping Shorts, for example, users would be routed to a Shorts-specific page that would better align with their viewing habits.
23. Google promotes Google Lens in the mobile search results
There is a promotion box in the middle of Google's search results page that says "search what you see, camera search" and features a dog.
24. Google rolls out the Health & Safety and Sustainability information for hotels in the knowledge panel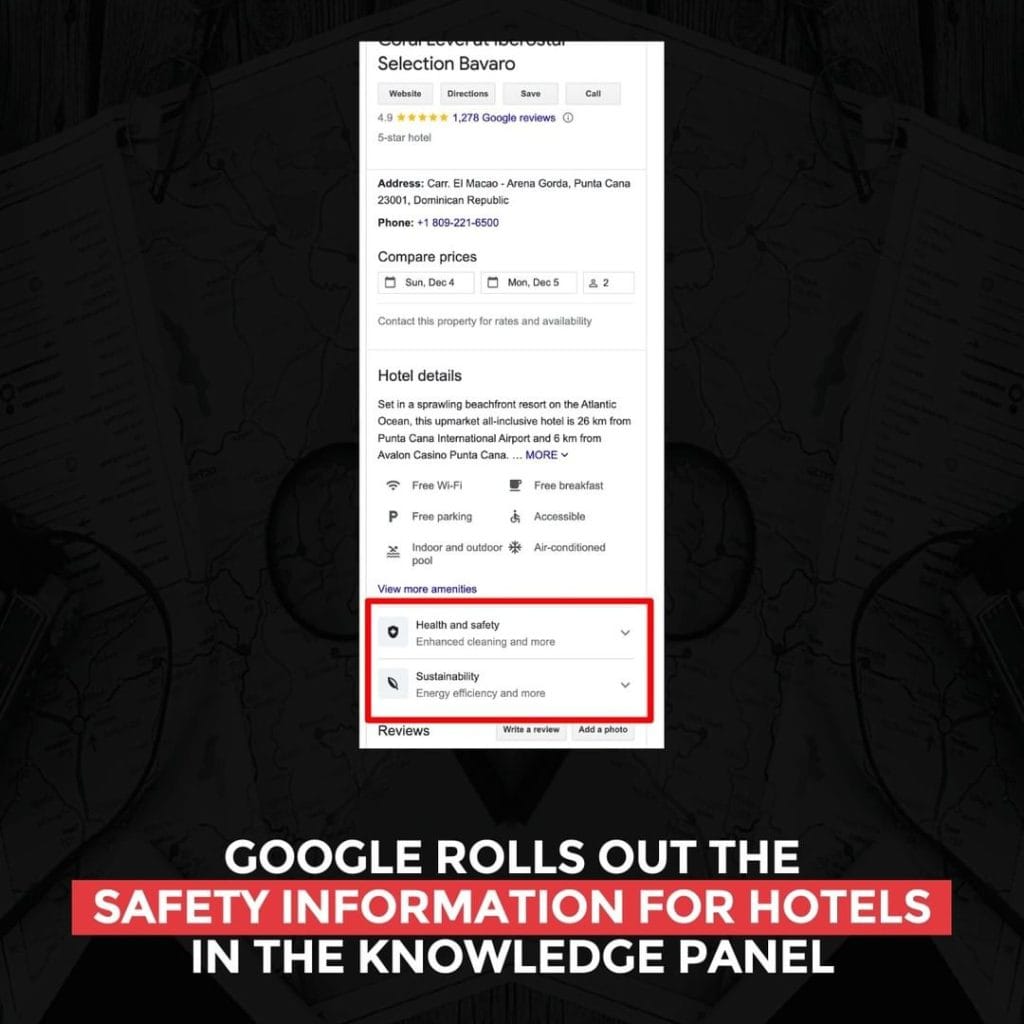 It was previously added to the hotel landing pages in the Google hotel search results in 2020, but now it can show directly in Google Search results.
25. Instagram tests nudity filter to protect users from unwanted images in DMs
Using the new 'nudity protection' feature, Instagram can activate the nudity detection element in iOS, released late last year, which scans incoming and outgoing messages for nudes in the attached images.
26. Meta rolls out Facebook Reels API, which will enable reels sharing via third-party apps
As part of Meta's launch of the Facebook Reels API, creators and brands will be able to post Reels clips via third-party apps and social media management tools.
27. Meta adds new tools to support emerging creators
Now, Creator Pages can recommend that their fans follow another creator, via direct notifications, through its new Creator Endorsement feature.
28. YouTube starts beta testing Super Thanks in Shorts
Super Thanks messages can now be purchased in Shorts clips posted by creators who already have Super Thanks enabled.
29. YouTube launches 'Creator Music'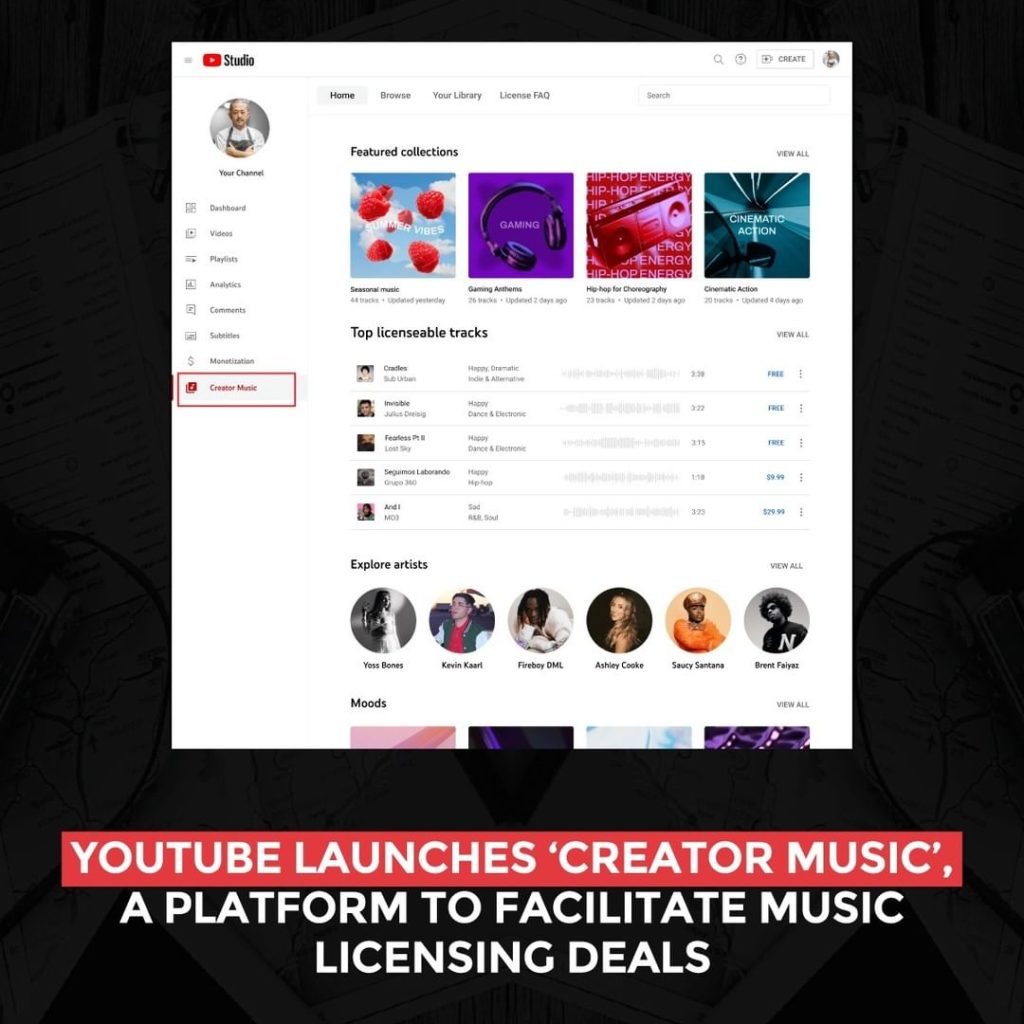 Creator Music provides creators with access to a variety of tracks, some of which are 'free', while others require licensing fees.
30. YouTube rolls out new monetization program for shorts creators
Starting in early 2023, Shorts-focused creators can apply to the YouTube Partner Program by meeting a threshold of 1,000 subscribers and 10 million Shorts views over 90 days. These new partners will enjoy all the benefits our program offers, including the various ways to make money like ads on long-form and Fan Funding
31. The International Targeting Tool for Google Search Console is no longer available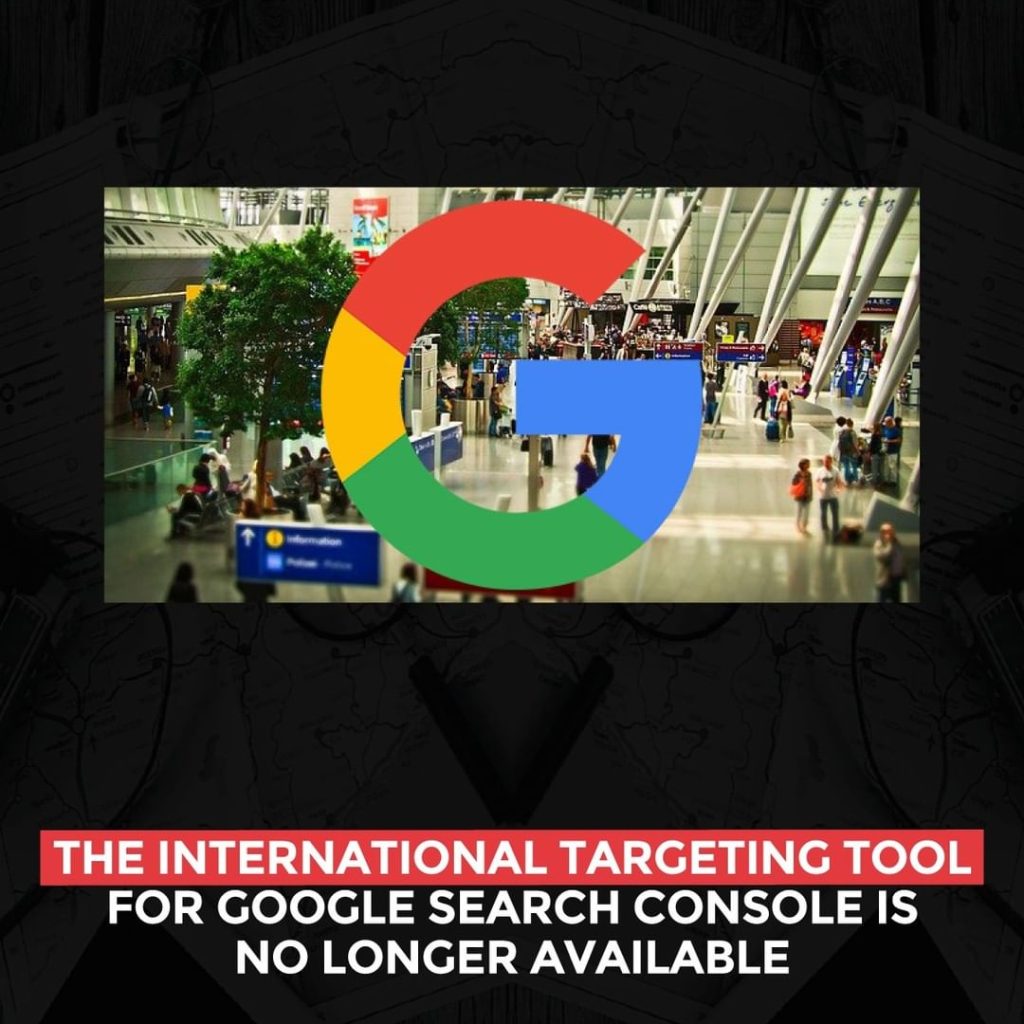 You can continue to use hreflang tags on your pages and Google will continue to support them. Google, however, ceased to support the ability to target search results to specific countries using Search Console country targeting.
32. Microsoft Bing experiments with new video length filter in search results
You can choose between short videos, medium videos, or long videos based on video length.