August, the month of festivals and celebrations, saw a celebration of great updates and new features in the world of Digital. These updates were surely a way to make people's life easier in the online space. From LinkedIn's new link sticker option, YouTube's updated editing UI to WhatsApp's new privacy control feature and Instagram's new Reels features, we saw a great array of updates. Here is the entire list of #NewThingsInDigital for the month of August.
In case you missed last month's list of digital marketing updates clicks on the link. Digital Marketing Updates for the month of July.
1. Twitter increases the price of Twitter Blue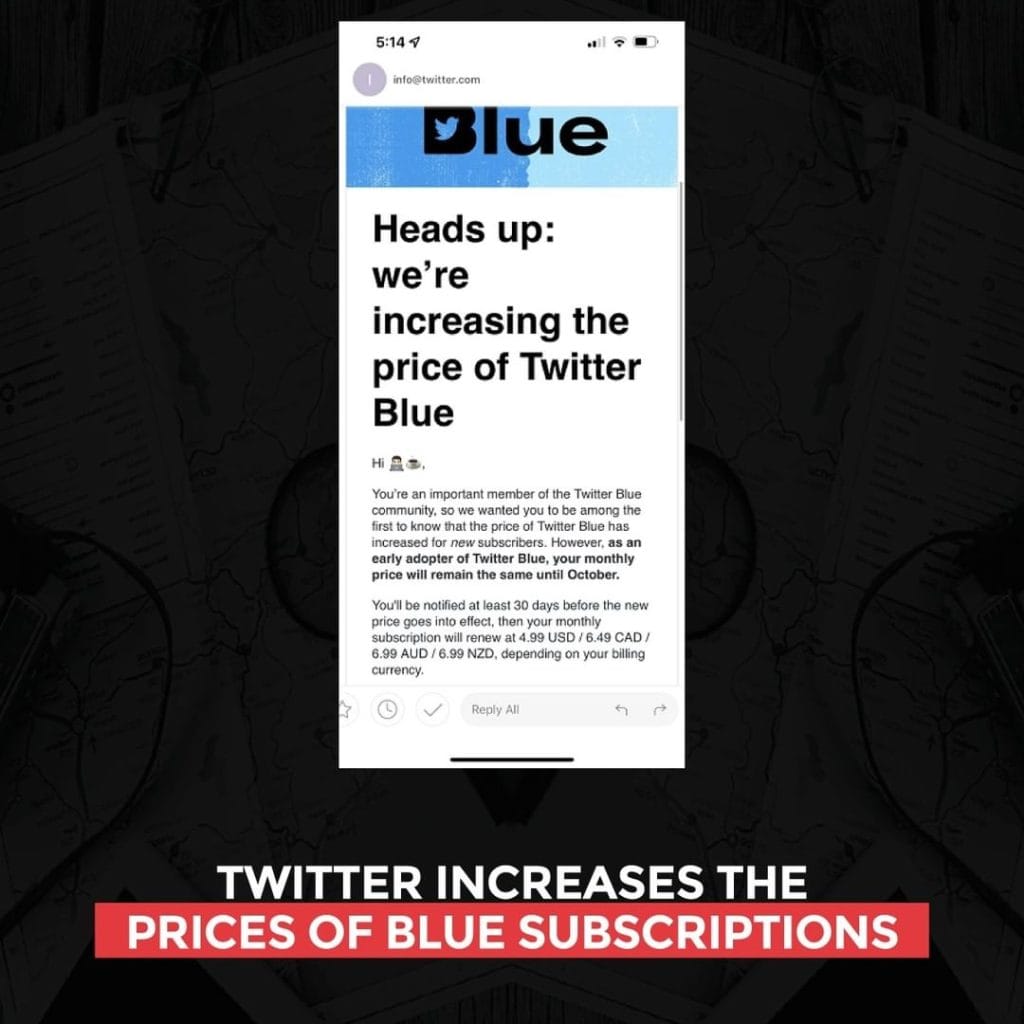 From $3 per month, the amount has been set to increase to $5 per month. The subscription gives the users a lot of additional options to work with.
2. Instagram tests features inspired by BeReal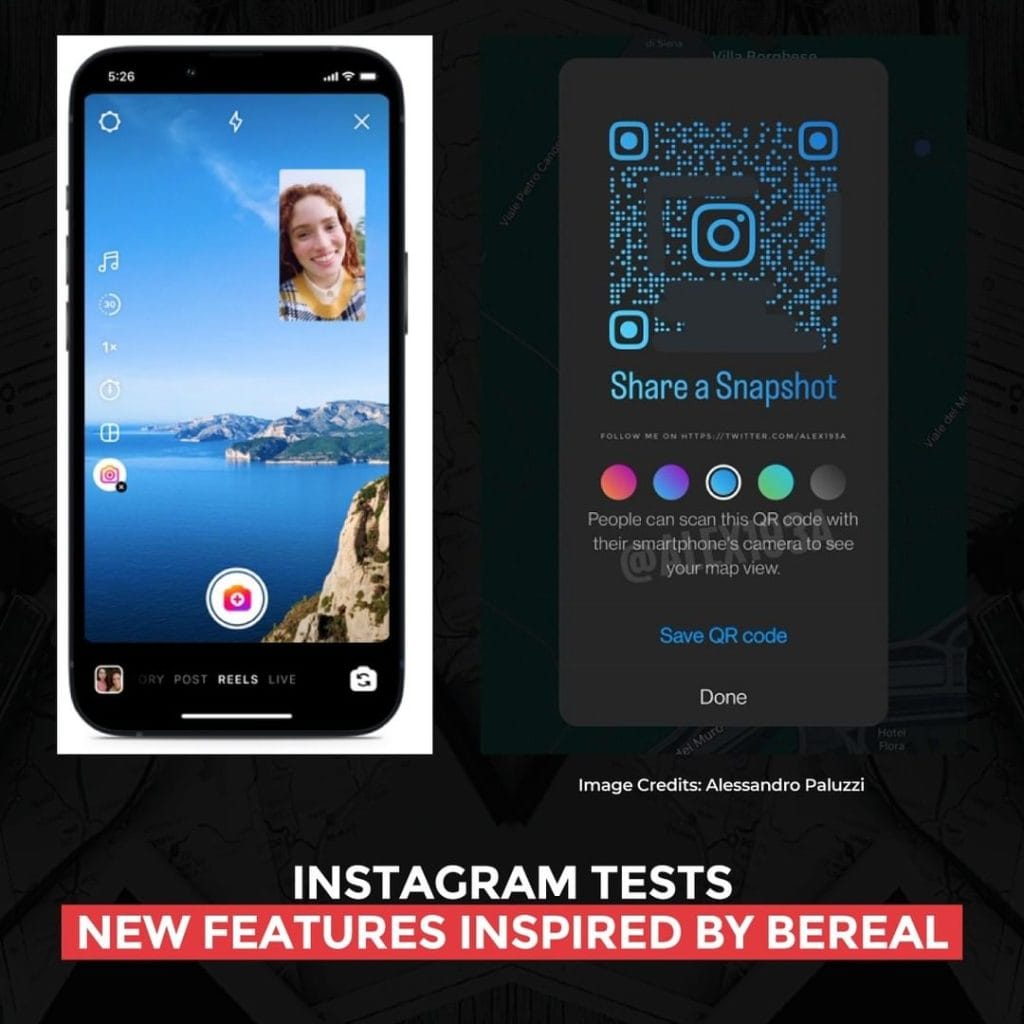 The new Instagram 'Dual' camera mode enables users to capture content and their reactions simultaneously, using their phone's front and back cameras, which look very similar to BeReal's UI.
It is also testing a feature that would enable you to add a QR code to your posts that users can scan to see on a map where you are at any given time, replicating BeReal's own map functionality.
3. Twitter is about to launch 'Pin Reply' option
Twitter is now testing a Pin Reply option and will soon launch it to its users. Now creators can pin their favourite Tweet replies and keep quality tweet replies highlighted.
4. LinkedIn launches a new link sticker option for more external traffic
Link stickers are similar to those found in Instagram and Facebook Stories, giving you a simple way to include another referral link.
5. YouTube rolls out updated editing UI for creators
By adding a 'New Cut' section to YouTube Studio, YouTube will enable finer grain time editing and make editing features more accessible.
6. Twitter to work on explainer notes
Twitter is currently working on a feature where people can see the edit history of an embedded tweet. The option will have 2 messages, 'Last edited on' and 'There's a new version of the tweet.'
7. Google tests photo overlay interface
In this new feature, when you click on a photo, the site will overlay the pictures on the top of web search results.
8. Google to display the 'People Also Ask' section in the footer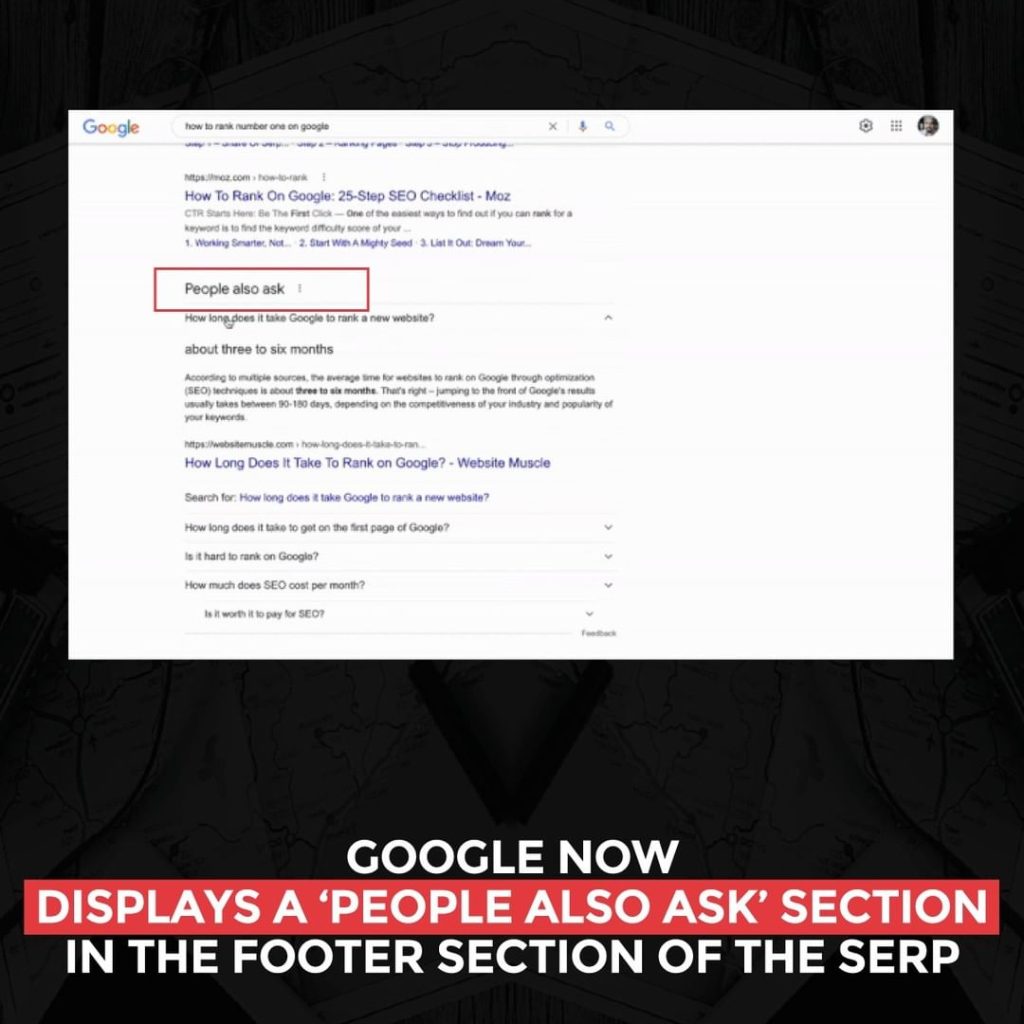 Google is loading a new People Also Ask feature on the footer section of the search engine.
9. Instagram Makes NFT Display Options Availble in 100+ Regions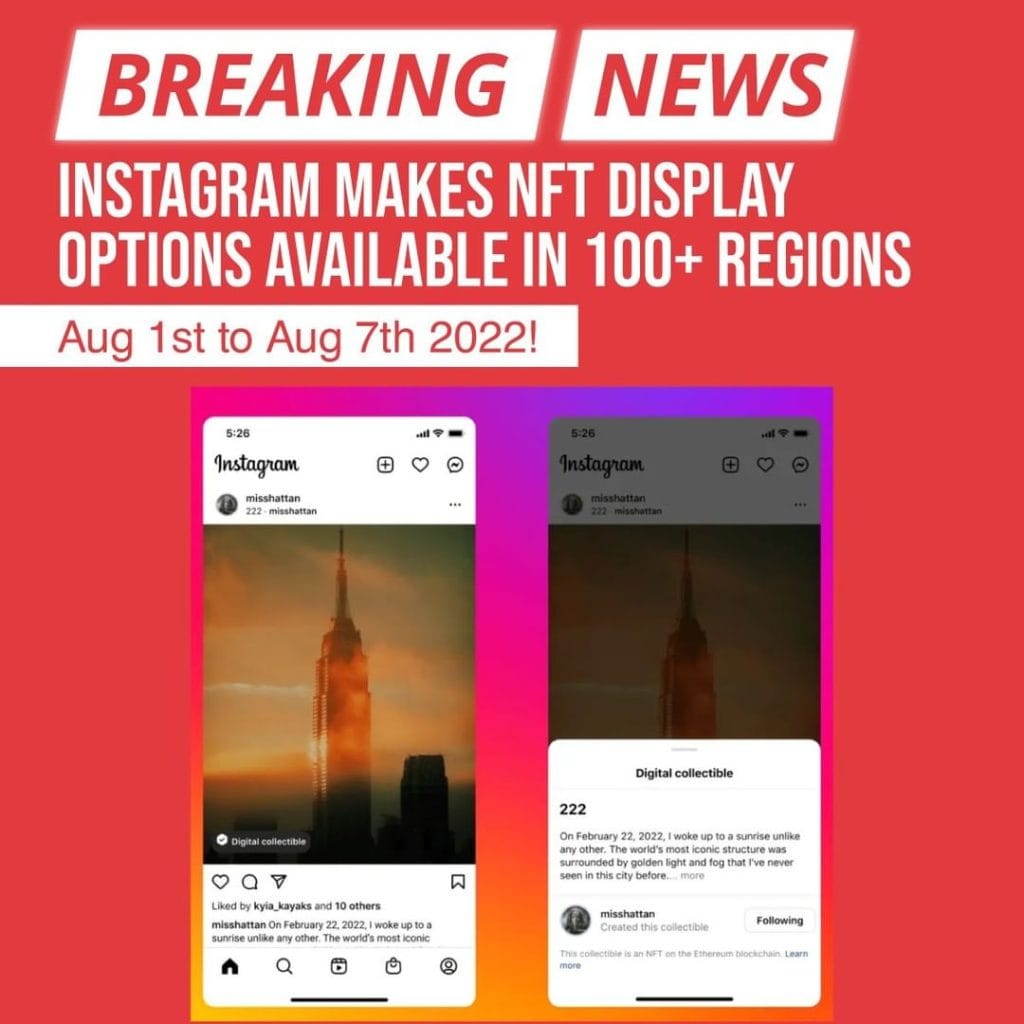 Instagram has now expanded its NFT Display option to more regions covering a bigger geographical area. Now more people can integrate and publish NFTs on the platform.
10. Get early access to the Tweet editing feature with Twitter Blue
With Twitter Blue, you can access the new editing feature, along with the other add-on tools for $2.99 per month, which Twitter has been developing for several months.
11. Instagram Moves to the next stage of developing in-app scheduling options
Instagram is now testing more options to allow users to schedule posts, stories and Reels within their app. This will prevent users from using any 3rd party tools for the same and ensure they get all the features within the tool.
12. WhatsApp will allow you to control who sees you 'online' and more in new updates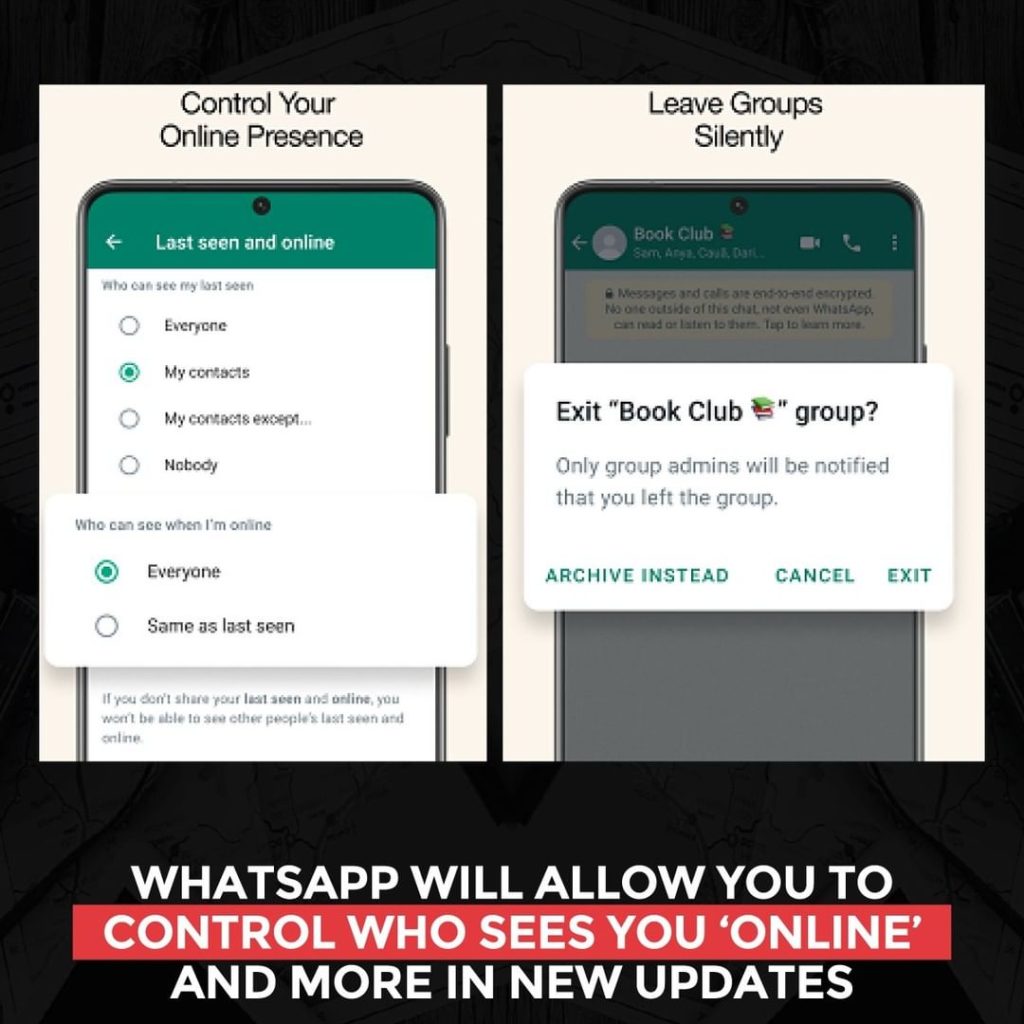 You'll soon be able to choose who can see when you're online – 'Everyone', 'Contacts', 'My Contacts Except' or 'Nobody'.
Additionally, WhatsApp is adding the option to leave groups silently, so you can skip out without alerting all group members.
13. LinkedIn tests a new 'Discover' feed and adds new templates for posts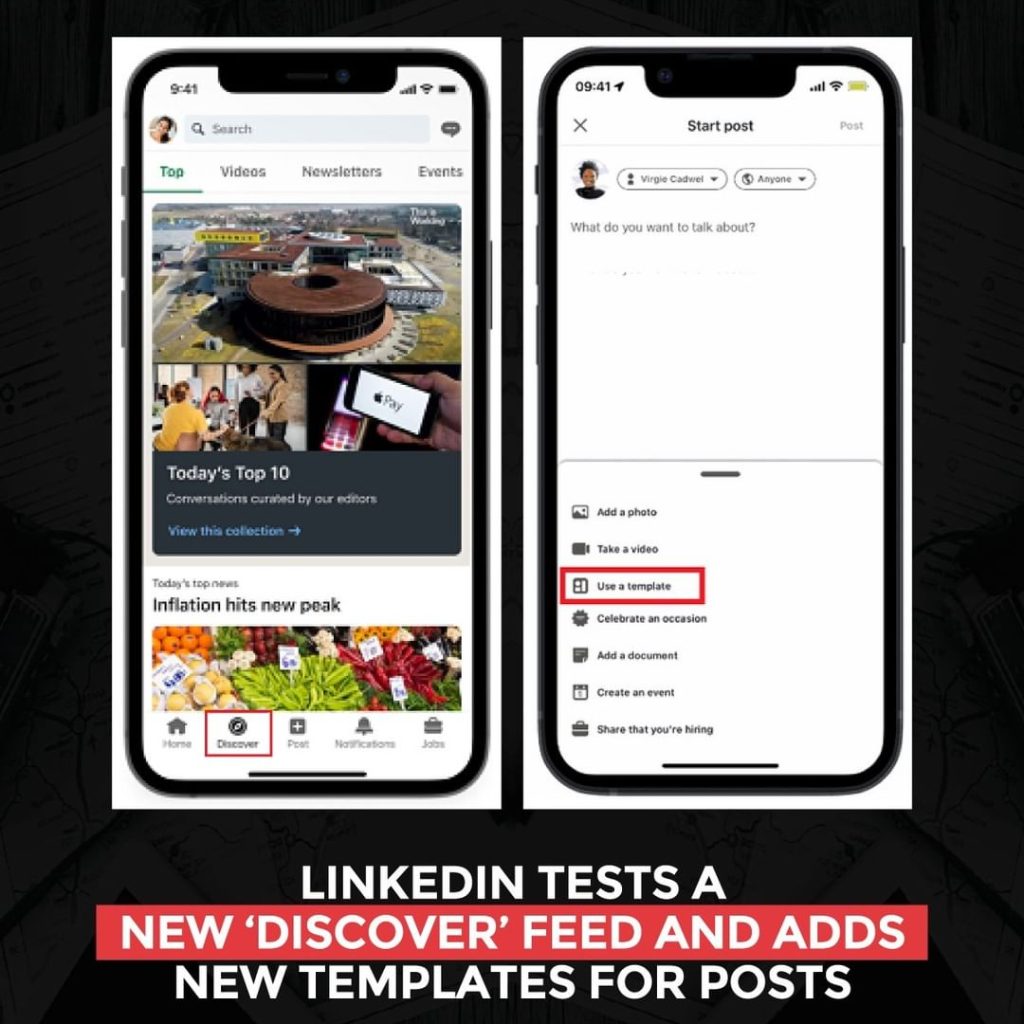 In addition, LinkedIn has added a new section on the details page in job listings called 'Meet the team' to provide applicants with more insight into who the team is, what they're working towards, as well as links to their LinkedIn profiles, so candidates can see what they're passionate about and what they're interested in.
14. Instagram rolls out a 'hands-free recording' option for Samsung flip phones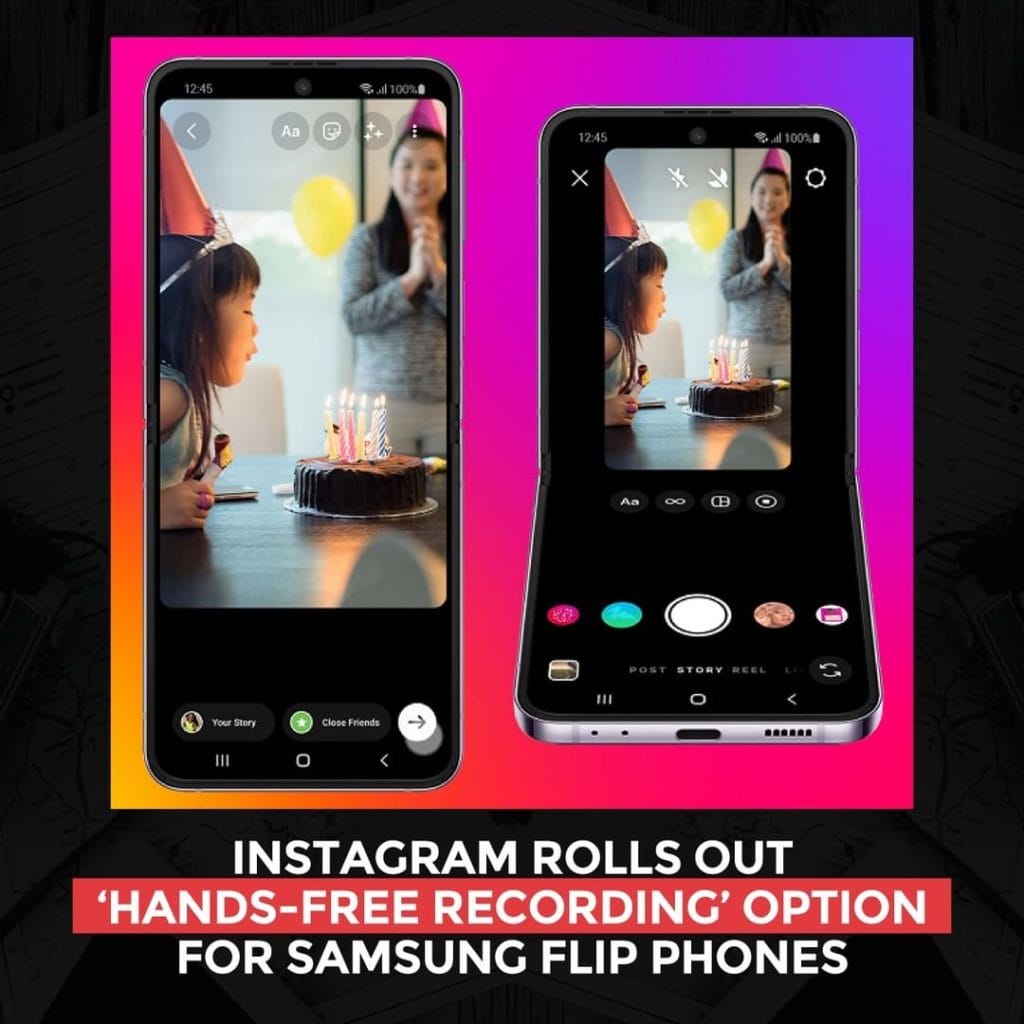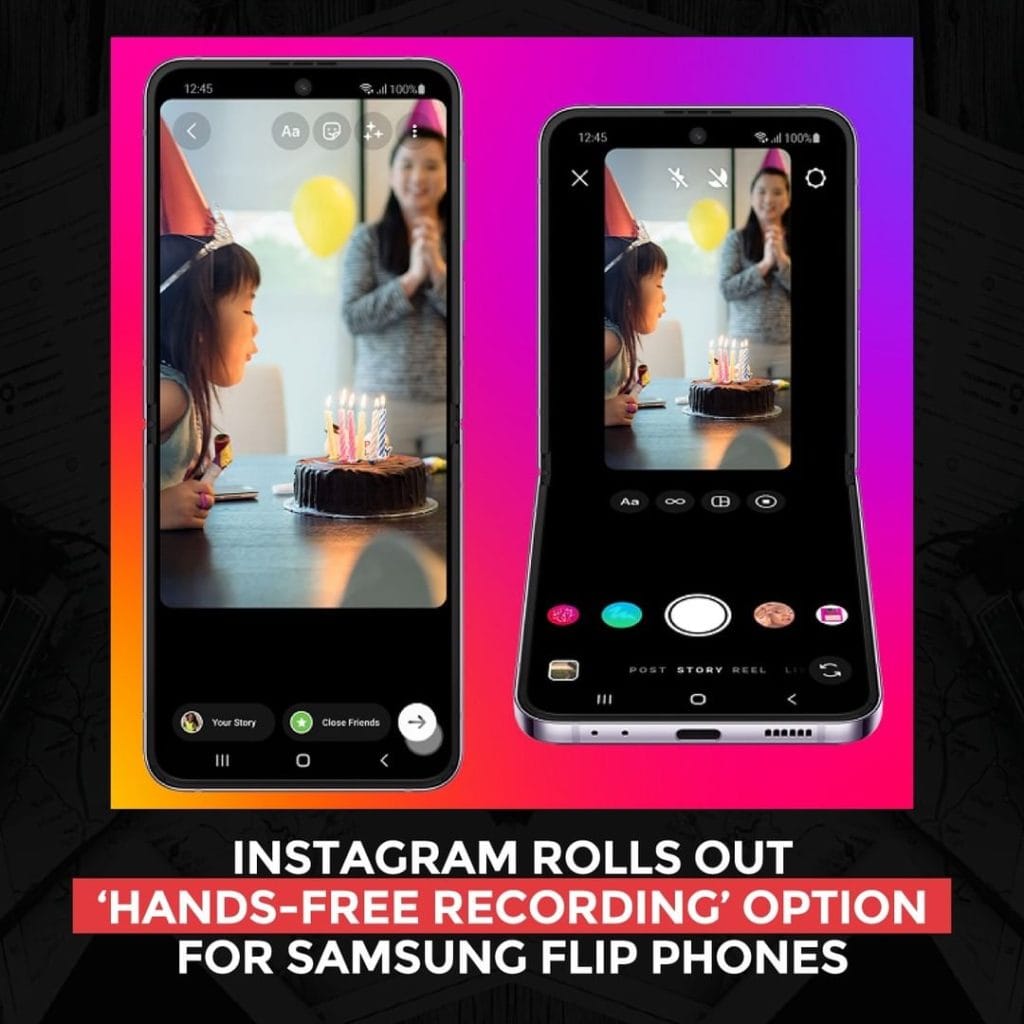 Instagram will now adapt to and provide you with the best experience on these phones when you flip them.
15. Meta adds new E2E features on Messenger and Instagram
To up the safety and security, Meta has introduced End to End encryption option in the chat features on both Messenger and Instagram.
14. YouTube rolls out new prompts for Shorts & new insights into channel recommendations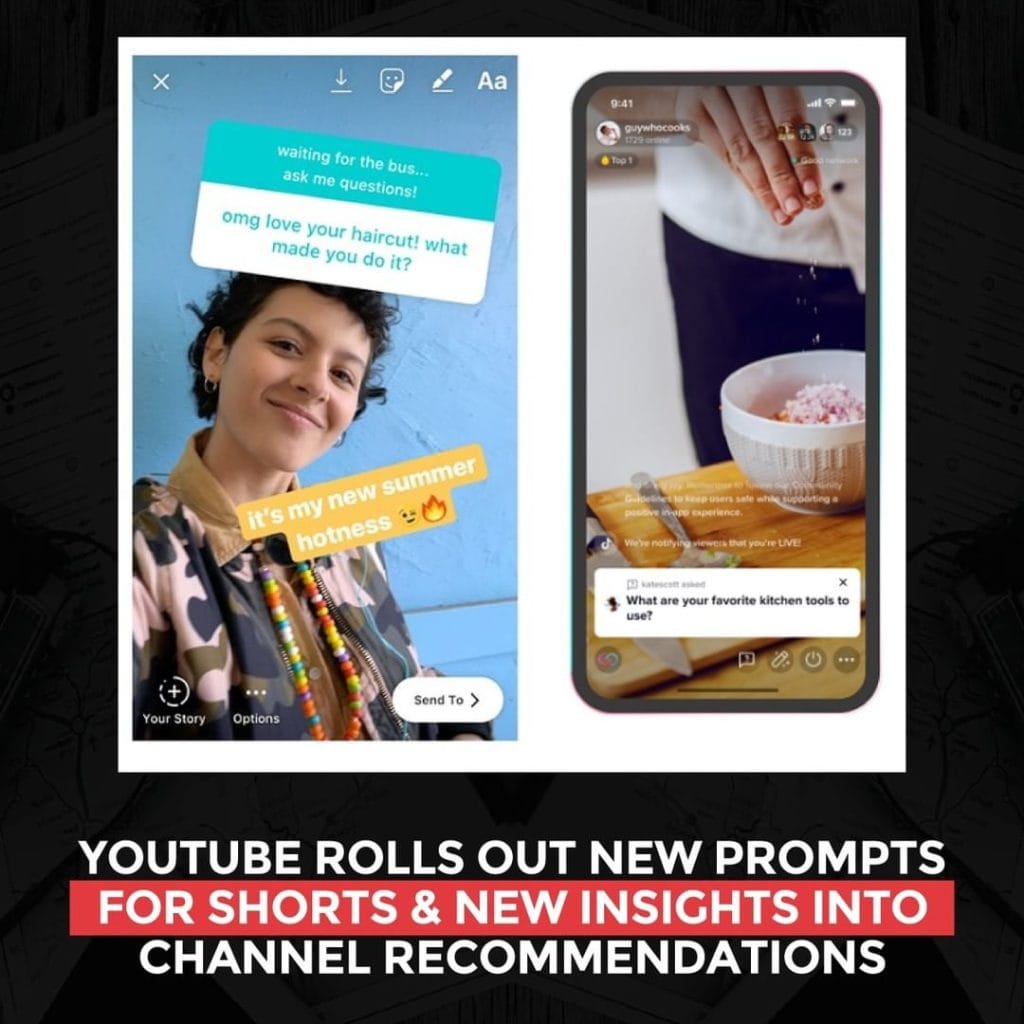 The Studio Analytics overview now includes a 'See how YouTube recommends content' prompt, which, when tapped, will provide more context about how their specific video uploads fare on key recommendation metrics.
16. Google tests new site link designs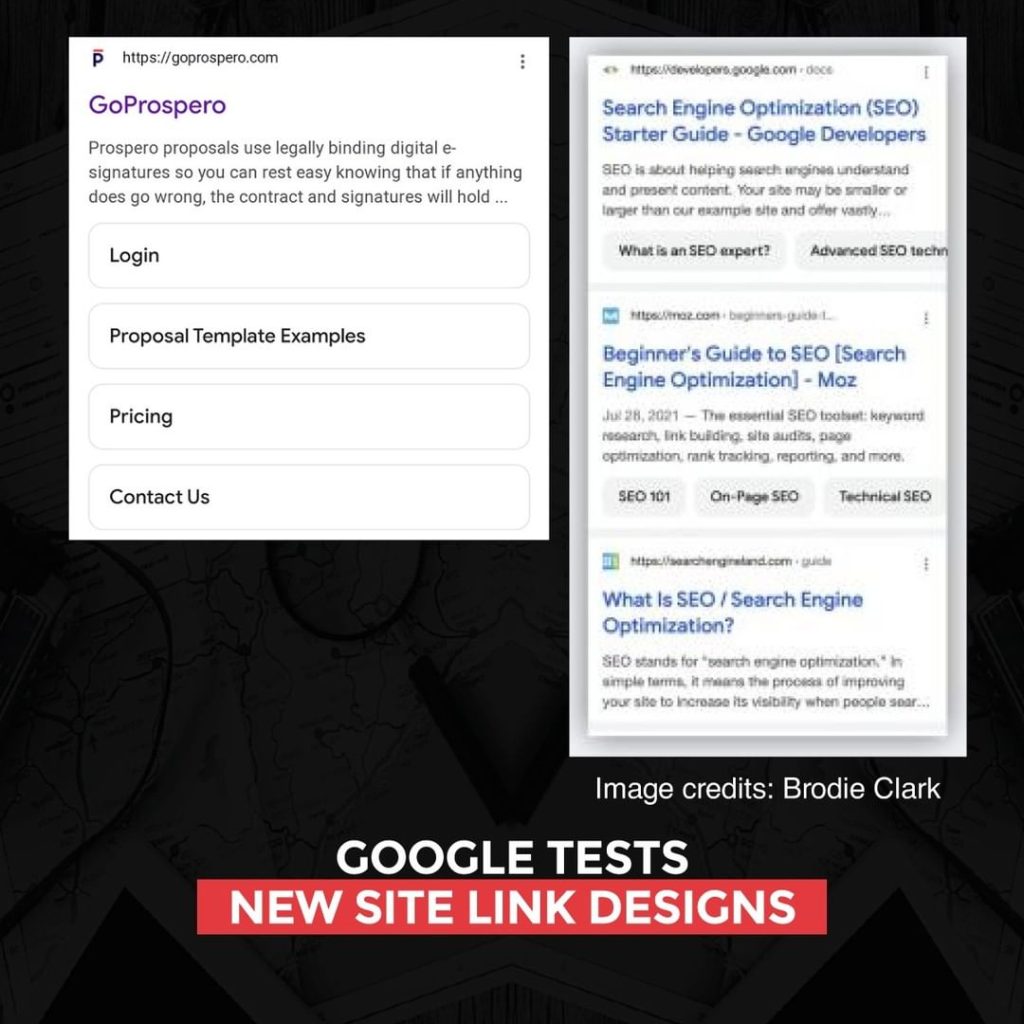 Google is testing more designs to show the site link snippets on its search results page.
17. Google Image Search now uses Google Lens
Google Images now uses Google Lens when you click on the upload a photo icon.
18. Meta launches new Reels updates
Besides posting 'Add Yours' questions via Reels clips, you'll also be able to view all the video responses to prompts within each app. Users can automatically create Facebook Reels by converting their archived Stories into Reels clips.
Meta has expanded access to its 'Stars' creator donations to Facebook Reels, which will now be available to all eligible creators. Creator Studio now offers new insights into Reels performances.
19. Twitter creates a new 'Reply Filter' feature to improve users' in-app experiences
Users can reduce their exposure to tweets that contain 'potentially harmful or offensive language by using Twitter's 'Reply filter' option.
20. Downloaded Shorts videos from YouTube will automatically include watermarks
By adding new watermarks on YouTube Shorts clips, YouTube is taking steps to prevent users from reposting clips to other apps.
21. The Audio Tab on Twitter will soon include access to podcasts
There is now an introductory screen for the audio tab in the app, letting users know that podcasts and Spaces will be added soon, giving listeners more options.
22. Twitter announces new ad improvements
The new approach towards showcasing ads will protect the user's privacy and optimize ad performance with fewer signals.
23. Google announces a new search ranking algorithm named 'Helpful Content Update'
The helpful content update aims to weed out non-helpful or non-informative content written for search engine ranking purposes.
24. Google announces the launch of its fifth product reviews update
Just a few weeks after Google rolled its 4th product update, it is all set to roll a new update with more refined improvements in its algorithm.
25. Google tests overlays for popular destinations feature on SERP
Google has added a few improvements in how it shows a few Cities. These include Things to do, When to visit, Where to stay, and Flight details.
26. Instagram experiments with a new optional switch for its full-screen feed display
The new option will be available via the Instagram logo dropdown menu along with the option to sort by 'Followers' or 'Favorites'
27. Meta is establishing a new customer support division to handle user inquiries
Facebook users have good news with Meta announcing it is creating a new customer service department, which will provide direct advice and assistance to help them resolve account issues and concerns more quickly
28. Twitter tests updated link buttons and shopping tools for professional accounts
Twitter has added another new profile spotlight option, with a customizable 'Link' display, which lets you choose between various CTAs for a prominent profile button
29. Twitter is testing 'Tweet Titles' display format for tweeted links
To drive more clicks, Tweet Tiles will facilitate new visual formats for tweeted links, including larger images, variable fonts, and prominent CTAs
30. YouTube adds new creative tools for community posts & increased Audience Behaviour Insights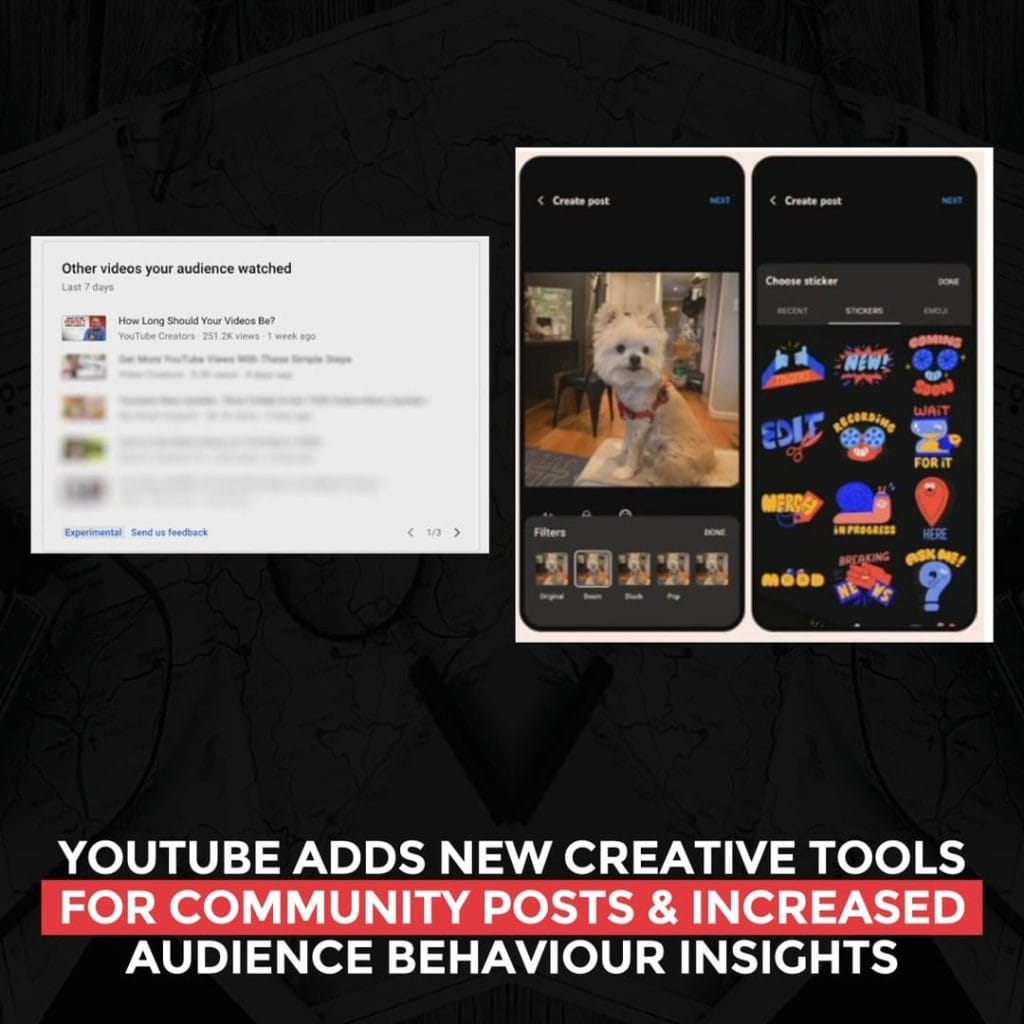 In good news for YouTube creators, YouTube is expanding access to its 'Other Videos Your Audience Watched' feature
31. LinkedIn rolls out an option to pin comments in reply chains to boost engagement
A LinkedIn post reply can now be pinned, highlighting the best responses and encouraging more engagement
32. Google Business Profiles tests out adding captions on business photos
A new experiment by Google has enabled business owners with the option to add captions and descriptions to the photos they add to their business profile
33. Google rolls out content guidelines
A brand-new section for content guidelines has been added to Google's Education Q&A structured data documentation. Three higher-level content guidelines have been added to Google's structured data guidelines