2023 is seeing a trend in the kind of updates that are being followed by most brands, which involve AI, subscription packs, and verification models. This was one of the biggest news this month coming from Meta. From Meta launching paid verification marks, Instagram's new user location info on Reels clips Twitter's new community feature, and LinkedIn's new display feature, there are a lot of interesting updates to check out.
If you missed last month's digital marketing updates, you could click here to read them.
Here is a list of #NewThingsInDigital for the month of February 2023.
27 Latest Digital Marketing Updates in February 2023
1. Instagram enables Reels creator to accept virtual gifts in the US
Instagram has declared that all eligible Reels content creators in the US can now receive virtual gifts from their followers using a button on their videos. The feature allows Reels viewers to purchase virtual gifts, with different cash values, through the use of Stars, the in-app currency provided by Meta. The testing for this option began in November.
2. Instagram experiments memories prompts in user's feeds
Instagram is experimenting with a new feature, 'Memory Story Prompt, ' to encourage users to revisit and reshare their old posts. This feature, essentially repackaging the platform's archive feature, appears as a "Memory" prompt in some users' feeds. By tapping on the prompt, users can view and share previous stories they shared on this date.
3. Meta publishes an overview of tools to protect teen users
On the occasion of Safer Internet Day, Meta has published an overview of the various measures it has implemented to protect teenage users on its platform. The company has made significant advancements in this area. It is constantly working to develop new initiatives, such as advanced age detection and customizable user experiences, to enhance the safety of its users.
4. Twitter rolls out longer tweets to Twitter Blue subscribers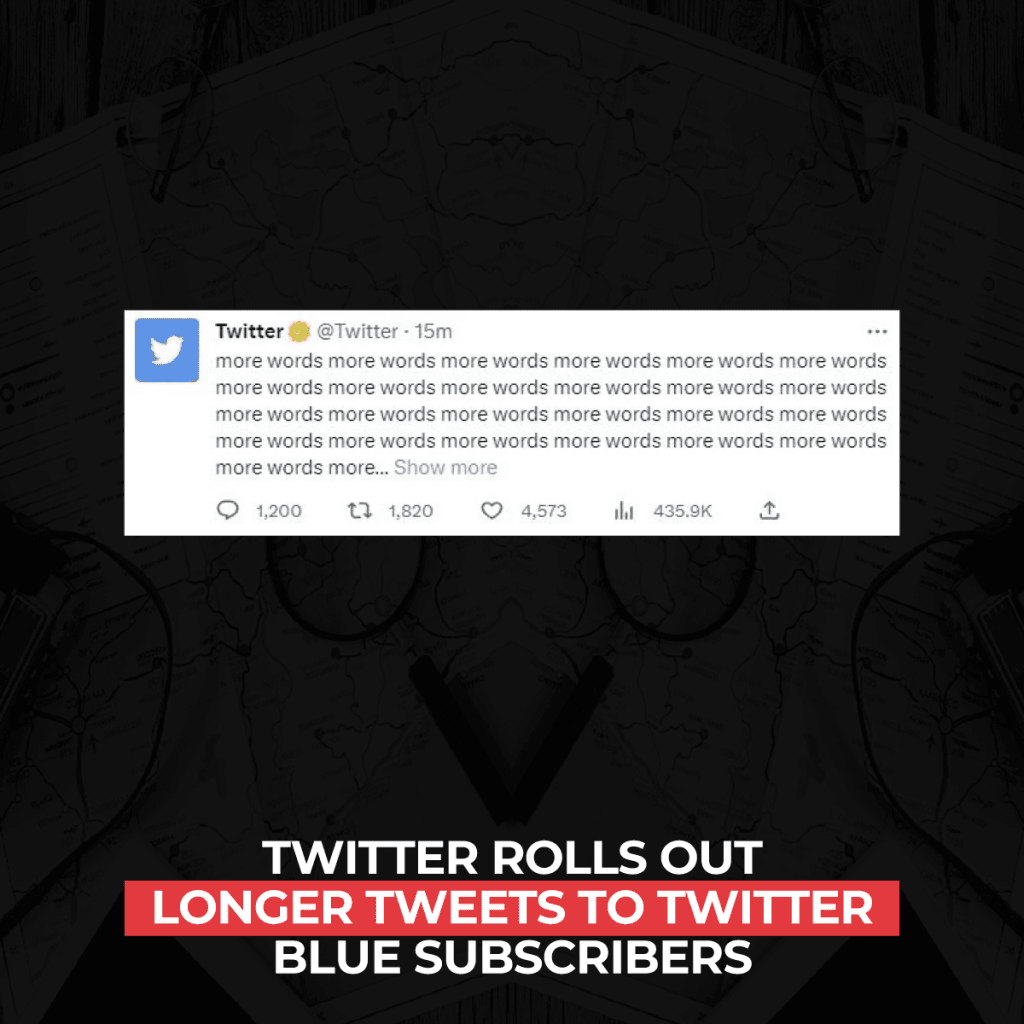 Twitter has introduced extended tweet lengths for Twitter Blue subscribers in the United States, allowing paying users to publish tweets up to 4,000 characters in length.
5. Twitter continues to offer free API access to good bot accounts
Twitter has confirmed that bots that contribute positively to the platform by producing valuable content will continue to be granted free access to its API. This change comes from Twitter's recent decision to implement a paywall for all API access, which was set to take effect on February 9th. The API is crucial for various third-party applications and Twitter bots to operate effectively.
6. TweetDeck can become Twitter's blue exclusive feature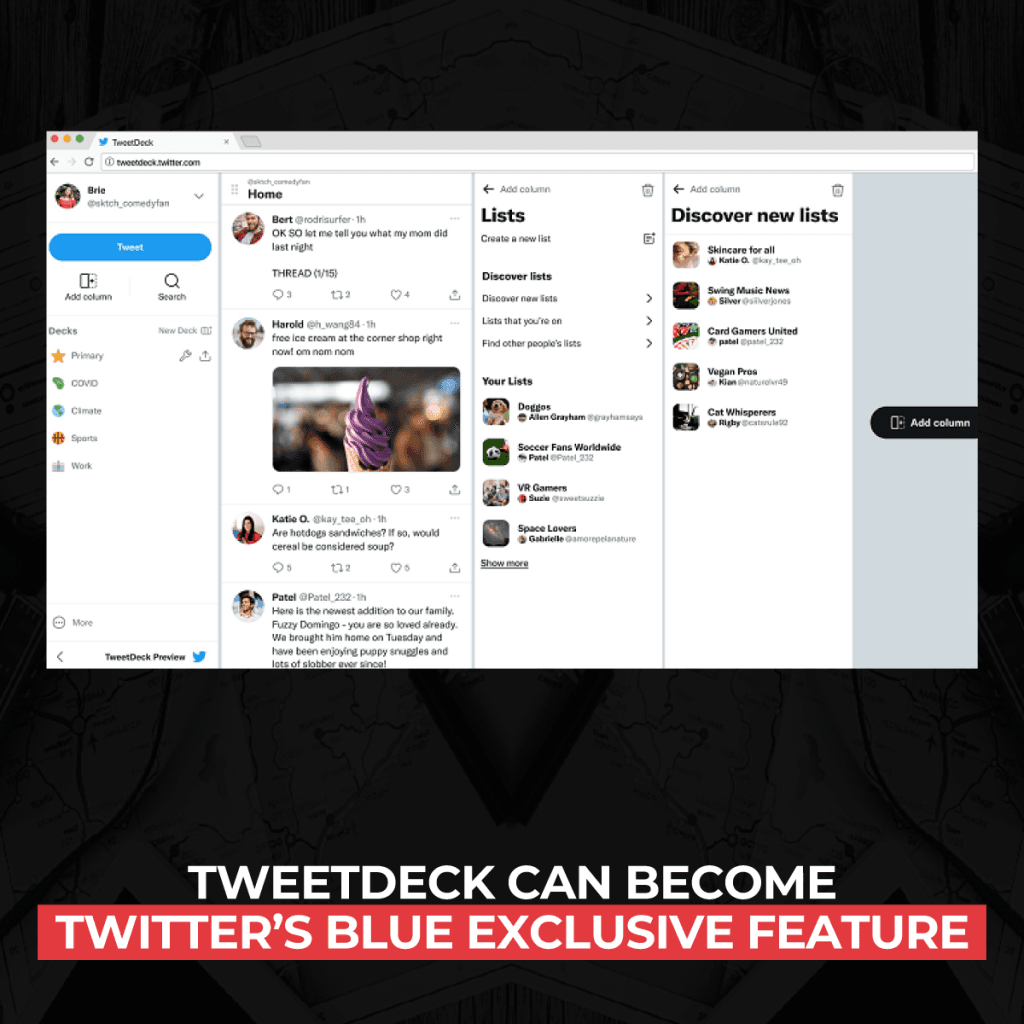 Twitter is enhancing its tweet management platform by making it an exclusive feature for Twitter Blue users. To expand the offerings of Twitter Blue, the social media giant plans to launch TweetDeck as an add-on to the monthly subscription program. This move aims to attract more users to the premium experience of Twitter Blue.
7. Google tests Bard: new Chat GPT rival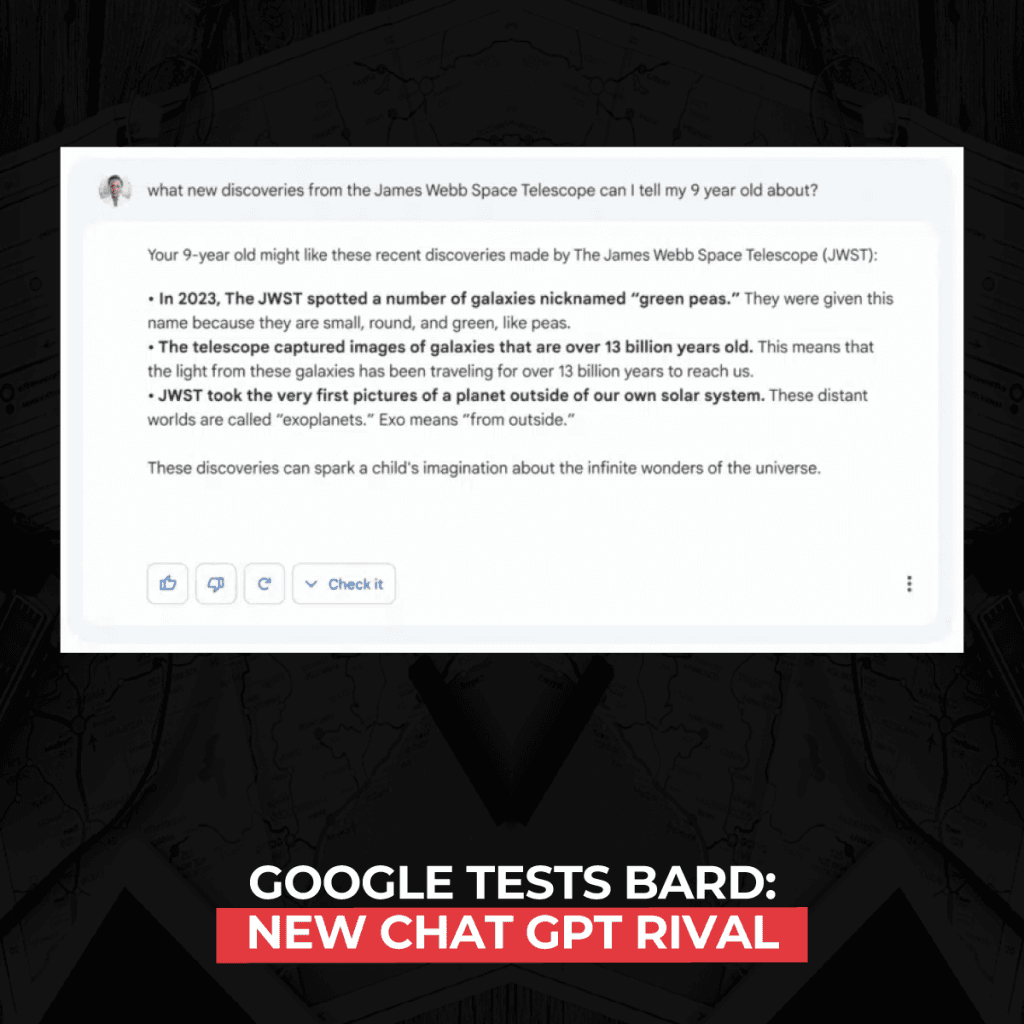 Google CEO Sundar Pichai announced the soft launch of Bard- the Chat Gpt rival, an experimental conversational AI service, to a select group of trusted testers. Bard is powered by LaMDA (Language Model for Dialogue Applications), and this early release provides a glimpse of the technology's capabilities.
8. Google tests new large video layouts in the Google Search results
Google is known for constantly experimenting and testing new designs and features for its search results to provide a better user experience. The new layout for videos in the search results could include larger video thumbnails, improved video playback functionality, and more information about the video, such as its length, uploader, and views.
9. Google tests trending labels in the mobile search results
Google is experimenting with adding a "trending" label in the "People Also Ask" section of mobile search results. This feature highlights popular searches within the same topic as the initial query.
10. Instagram rolls out Channels broadcast feature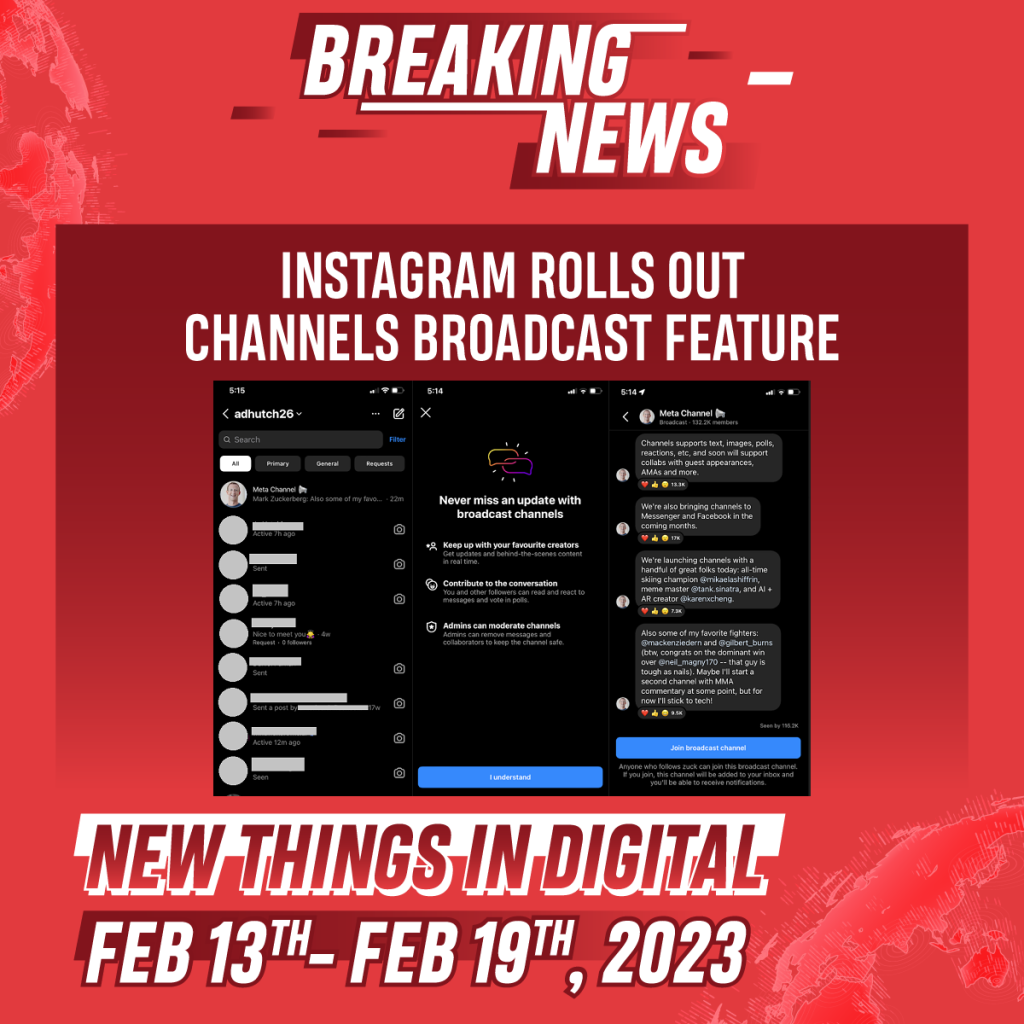 Instagram's new feature, Instagram Channels, allows users to create 'broadcast chats' within IG Direct to share text, images, and polls. Once they join, these channels will be added to the user's IG Direct chat list. The feature reflects Instagram's focus on private messaging as more users engage with this feature instead of posting to Stories or the main feed.
11. Meta is rolling out a new paid verification subscription service
Meta is now offering a paid verification service for Instagram and Facebook at a monthly cost of $11.99 on the web and $14.99 on mobile. According to a recent announcement by Instagram's CEO Mark Zuckerberg, a "Meta Verified" account will provide users with a verified badge, greater visibility on the platforms, access to prioritized customer support, and other benefits.
12. Instagram abandons live-stream shopping elements
According to a report by TechCrunch, Meta has decided to discontinue its live shopping efforts on Instagram. This move comes after the company withdrew from live shopping on Facebook last August. With a focus on cost-cutting and operational streamlining, Meta has decided to move completely on from this process.
13. Twitter makes SMS-based two-factor authentication – Twitter Blue feature
Elon Musk and his team have recently announced that Twitter will discontinue SMS-based two-factor authentication for all non-Twitter Blue subscribers starting next month. It means that the most widely used method of authentication, which helps secure users' accounts from hacking, will now only be accessible to those willing to subscribe to Twitter Blue for a monthly fee of $8.
14. Youtube experiments Podcast Management options
YouTube is currently conducting a trial to expand its podcasting capabilities, testing a feature that allows users to upload and manage podcasts directly within the YouTube Studio app. Participants in the trial can upload their podcasts through the 'Create' function in YouTube Studio and can easily view them in the 'Content' section, which includes a new tab specifically for podcasts.
15. Youtube adds Shorts as comment replies & new data stories for posts
YouTube plans to enhance the interactive capabilities of its Shorts feature by allowing users to respond to comments using a Short video. Additionally, YouTube is introducing new Data Stories for posts, offering creators greater visibility into their content's performance.
16. Google mobile experiments search menu on the left sidebar
Google recently experimented with a left-hand sidebar filter for their desktop search interface. Similarly, Google has implemented a left bar menu on their mobile search interface to contain search menu items such as videos, images, maps, and more.
17. Bing has added a "more" button on some featured snippets
The Bing Featured Snippet More Expansion Button is a feature that allows users to expand on the information presented in the featured snippet. When a user clicks on the "More" button at the bottom of the featured snippet, they will be directed to a page providing additional information related to the search query.
18. Google search tests adding stock tickets
It appears that Google Search is currently experimenting with displaying stock tickers alongside the stock price of publicly traded companies mentioned in the articles displayed in the top stories section. These stock tickers are shown directly above the listings of the relevant articles.
19. Instagram experiments with user location information on Reels clips
Instagram is experimenting with a fresh approach to enhance transparency in Reels content. The platform considers displaying the profile location that created the clip directly on the video. A 'Learn more' call-to-action (CTA) leads users to Instagram's false information page. This page details all the steps Instagram takes to tackle misinformation on its platform.
20. Meta merges Creator's Studio with Business Suite
During Creator Studio, designed to meet the needs of brands and content creators, Business Suite is a more comprehensive platform that has gained traction among page administrators. Business Suite encompasses all the fundamental features of Creator Studio, such as messaging and content scheduling, but goes further to offer creators more advanced capabilities. These include insights, Ads Manager, and monetization management tools.
21. Twitter rolls out new alerts for the community notes feature
Twitter has updated its Community Notes functionality, including an alert when a previously engaged tweet receives a new note. This feature can combat misinformation and reduce the spread of incorrect information by informing users of errors and allowing them to reconsider their initial reaction.
22. Youtube adds new metrics for Shorts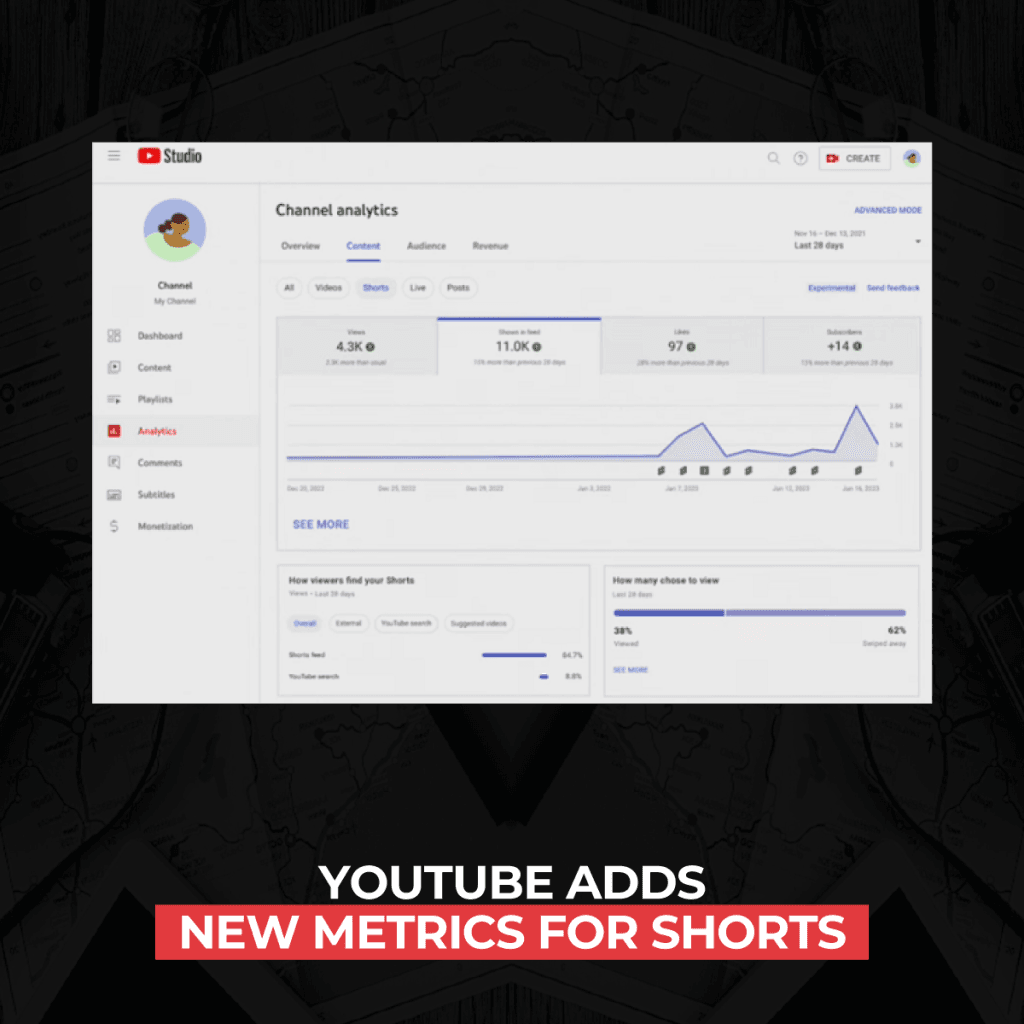 YouTube Studio has received a feature update that includes new metrics for Shorts and demographic data by upload format. The new Shorts metrics will include information on how many times a video has appeared in a user's feed and the number of views versus the number of times a user has swiped away from the content.
23. LinkedIn adds display elements & scheduling tools
LinkedIn introduces new visual elements in the profile presentation to make it more engaging within the Activity section by displaying images and videos more aesthetically.
LinkedIn also introduces a new feature allowing users to schedule newsletters directly within the app. This capability gives those who use newsletters more flexibility and convenience in their professional networking and marketing strategies.
24. Bulk data export feature rolled out to access Search Console data
Google Search Console now includes a "bulk data export" feature that allows you to export data from Search Console to Google BigQuery continuously. You can receive a daily dump of all your BigQuery performance data by configuring an export in Search Console. The data provided includes all performance metrics except for anonymized queries filtered out to protect privacy. The daily data row limit does not apply to bulk data export.
25. Search Console updates its permission management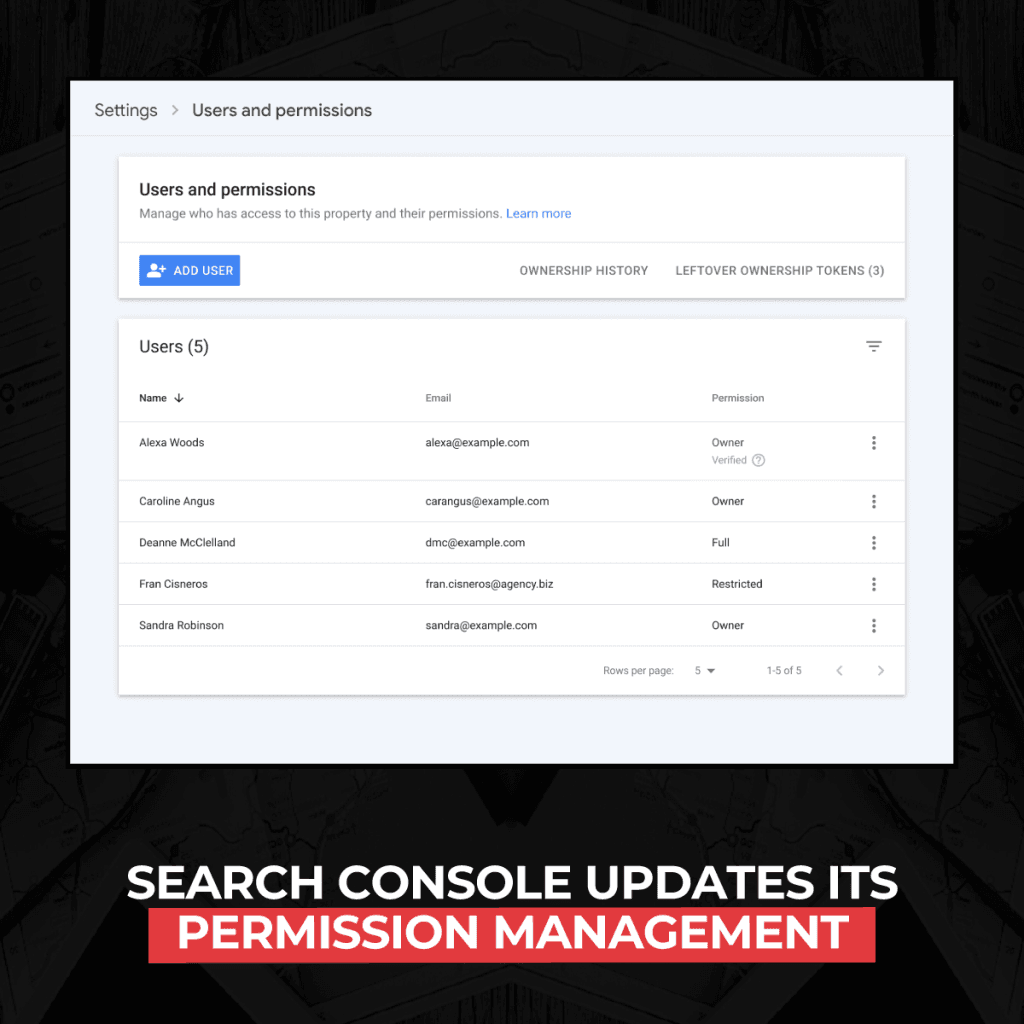 The Search console update helps to enhance functionality for user engagement. With this launch, they are progressing towards transitioning functionality to Search Console, which will result in an improved, speedier, and more up-to-date experience for our users.
26. Google Search Central rolls out product reviews update
Google has announced the February 2023 Product Reviews Update. The update is available in eleven languages worldwide and will take approximately two weeks to implement fully.