January 2023 started with a bang in the world of digital marketing. All the major platforms brought in new updates and features that have made life easier and more systematic for users. Whether you're on Instagram or Twitter, there has been an improvement in everything. This blog is a comprehensive guide to all the exciting updates that were rolled out in January 2023.
So, if you want to stay ahead of the game and make the most of the latest features, this is the place for you! Get ready to explore the latest advancements in the digital marketing world and take your marketing strategies to the next level. So, without further ado, let's dive into the world of updates and see what's new!
If you missed last month's digital marketing updates, you could click here to read them.
27 Latest Digital Marketing Updates in January 2023
1. Instagram plans to roll out the scheduling post feature
Users can now schedule the posts within the app/ platform itself. It helps to enhance convenience for the users, enabling them to set a date for publishing their posts. To schedule an Instagram post within the IG app, users can click Advanced Settings while creating the post, click on Schedule, and enter the desired publication time.
2. Meta is fined $ 414 million, & forced to restructure current ad systems
The European Union fines meta for alleged personal data collection violations and forces users to accept personalised ads on the platform. The Irish Data Protection Commission has given Meta three months to ensure that the processing of such information complies with EU rules.
3. Twitter plans to launch advanced search filters in their platform
It will cater to several queries related to mentions, hashtags, likes, retweet counts and many more. In a nutshell, it is performed to improve the in-app search functionality. There are generally in-built within the app, in the advanced search tab within the desktop.
4. Twitter rolls out virtual gifting options with a range of stickers in tweets
Twitter is still working on its own virtual gifting option, which would offer a variety of stickers that users could purchase and then give to people for good tweets.
5. Musk develops a new bookmark display for quick access & tagging
Twitter came up with a recent update regarding the bookmark feature to tag a tweet that users are interested in but don't necessarily want to like. Twitter is working on a new approach to bookmarks display that would bring the functionality upfront.
6. Youtube experiments with suggested hashtags for their Shorts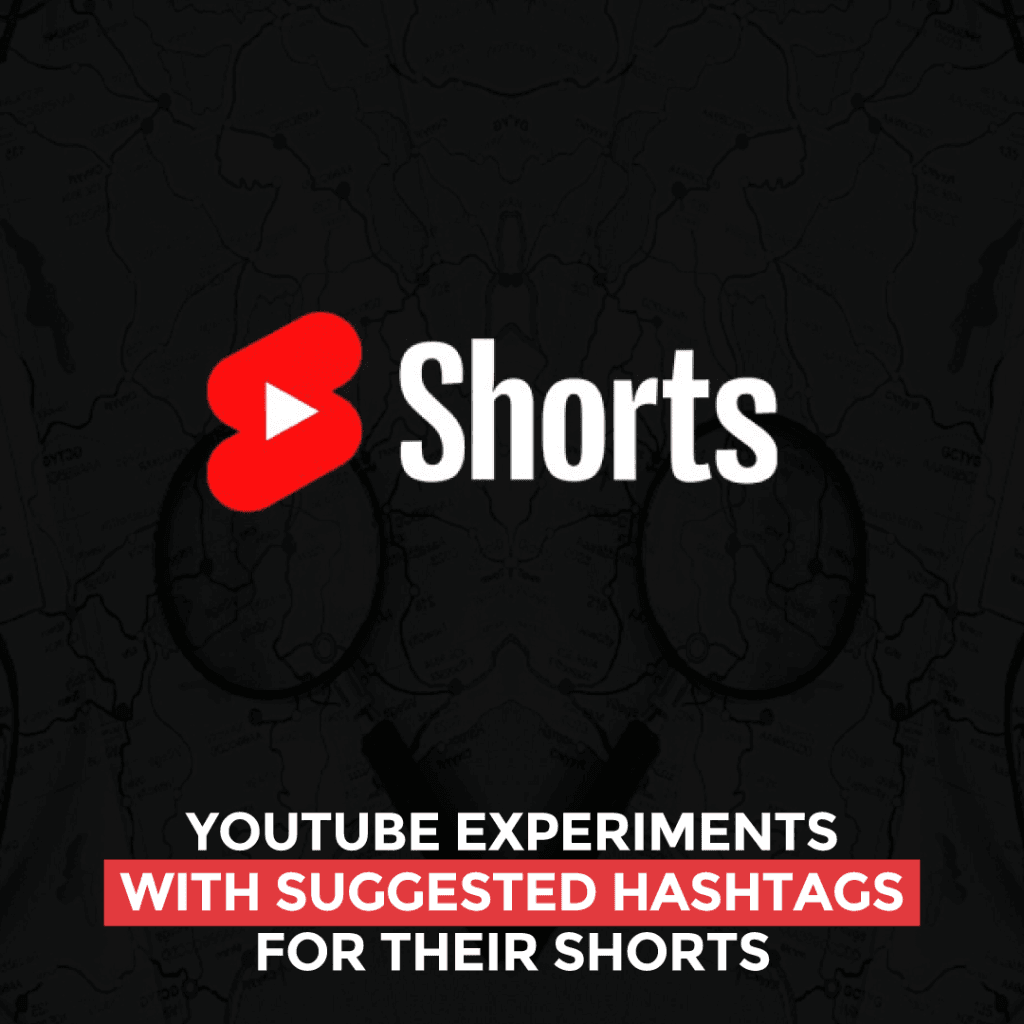 This new feature is implemented to gain traction in the platform. These suggested tags could be useful in ensuring users choose the right ones for their clips rather than the typical promotional tags.
7. WhatsApp adds proxy support for the users for effective protection
Adding proxy support for WhatsApp users has enabled them to select a proxy server to stay connected even if their local network goes down. This maintains WhatsApp's high level of privacy and security for several WhatsApp providers.
8. Microsoft Bing tests Zoomable site links
Microsoft Bing is testing a site link interface that zooms in and expands as the mouse cursor hovers over the link. This zoomable site link interface is really cool and a prominent feature.
9. Google search full coverage label available on Desktop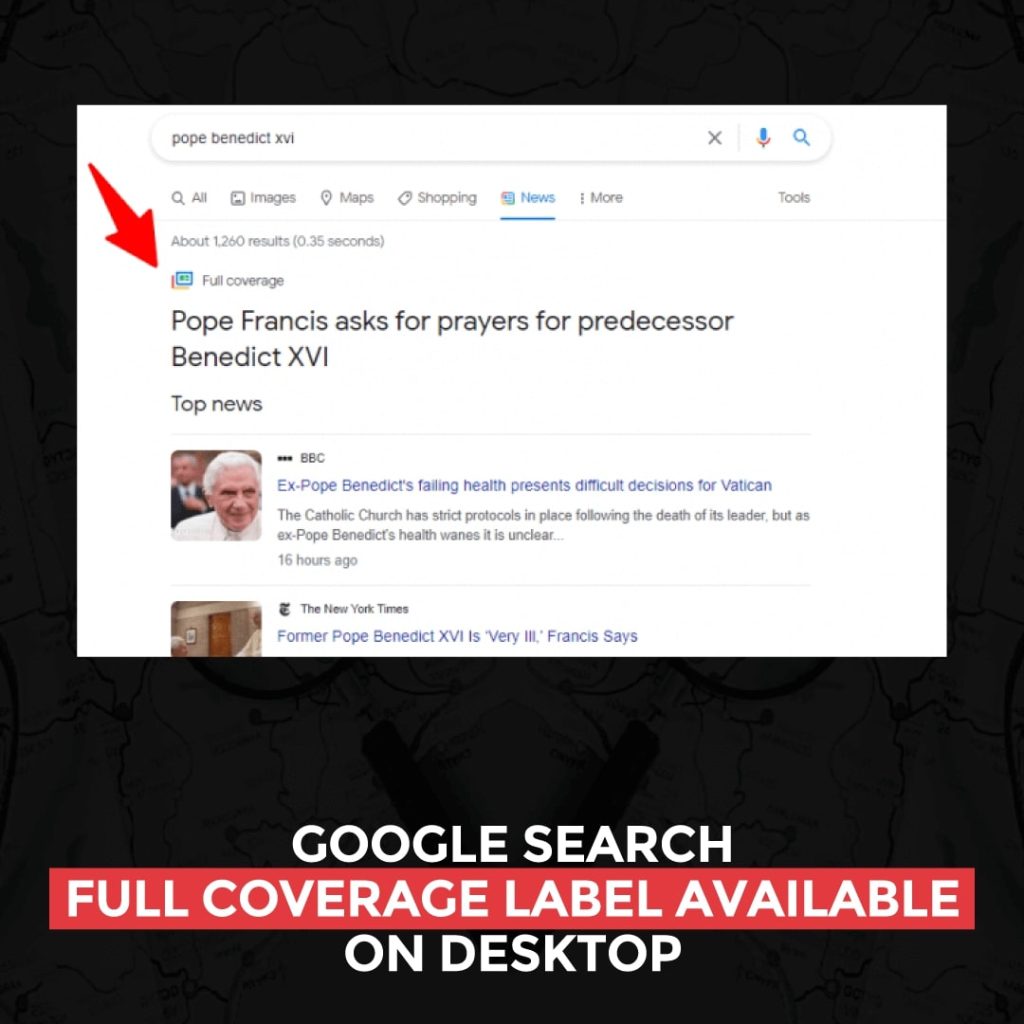 Since 2019, Google has used the "full coverage" label for news stories that appear in the desktop version, now available in mobile search results. This full coverage would show story timelines, podcasts, and many other features.
10. Instagram adds new 'Quiet mode' notifier to profile status
Instagram enables users to manually set their Quiet Mode time, adding relevant alerts to notify their contacts that they're off-grid. Users can easily customize their 'Quiet mode' hours to fit their schedule and disable the feature, which will display a quick summary of notifications that are missed later.
11. Meta collaborates with Shutterstock for AI creation
The expanded partnership will enable the two companies to bring new creative offerings to market, build on Shutterstock's ecosystem to compensate and connect contributors to creators, and enable Meta to develop its machine-learning capabilities using Shutterstock's expansive content library.
12. Meta launches data privacy & targeting controls in the platform
Meta has released an update to its Accounts Center tool that will make it much easier to manage your privacy settings across Facebook, Messenger, and Instagram in one place, including personal information, passwords and security, and ad preferences.
13. Musk adds a payment option for Twitter Blue
Twitter is adding new annual payment tiers for its misguided'verification' scheme, which can save users around 13% per year for their blue tick, tweet editing, the ability to post longer videos, priority ranking of replies, and other benefits.
14. Twitter rolls out a new update on Community notes
Twitter has released another update for Community Notes, which now includes community-contributed contextual pointers on quote tweets in the app, ensuring that more users see the additional context added by users.
15. LinkedIn removes 'curious' reactions on posts
LinkedIn users have reported that the 'curious' emoji reaction has disappeared from the app, which seems to have depreciated in the most recent app update. However, there has yet to be any official response from the platform.
16. Youtube adds a new location tagging element in the Shorts
YouTube is now adding a new 'Location' field in the Shorts upload process, making it easier for users to add a location to their Shorts clips, to improve user engagement and experience on the platform.
17. Google tests the 'Order online' button at the snippet
Google is testing moving the "order online" button from the bottom to the top of the search result snippet. Users can see it at the bottom, but some can see it at the top, above the site links but below the description area.
18. Google Posts Insights is no longer working
According to the Google Business Profiles API documentation for the deprecation schedule, Google Posts insights are no longer available.
19. Instagram enables users to add an alternative avatar profile photo
Instagram allows users to add a different avatar profile photo, which they can then 'flip' in-stream. Instagram's new 'dynamic' profile photos will now include the user's regular image as well as an alternate avatar display, which will help users become more accustomed to representing themselves in digital form within the app.
20. Instagram adds a 'lead form' option within the business profile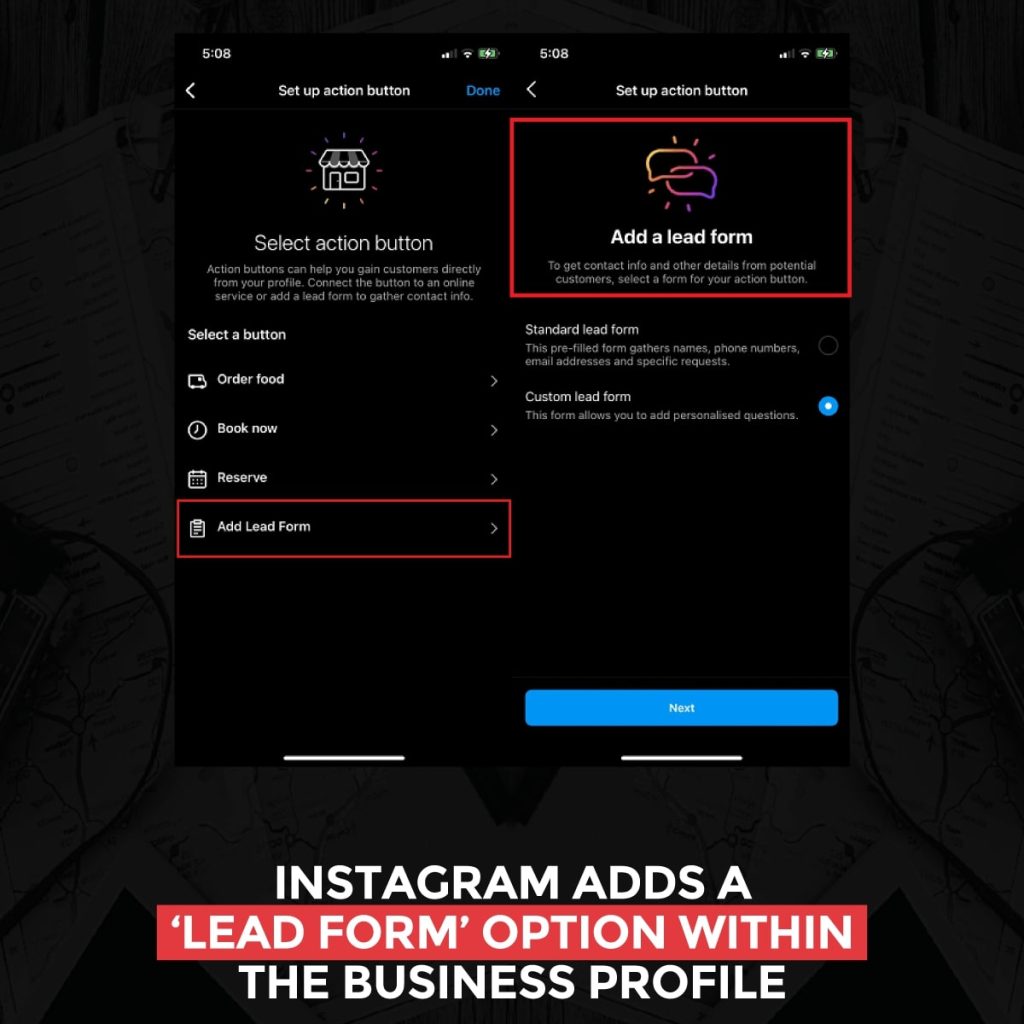 Within users' IG business profile action buttons, Instagram has added a new 'Lead Form' option, which provides new ways to generate direct responses from their business presence in the app. The process allows users to select multiple-choice or short-answer responses, giving them another way to gain insight from visitors to their IG profile.
21. Meta builds expanded testing of encrypted messages on Messenger
The feature will allow for expanded testing of encrypted messages, which means that more people will be able to use and test the feature before it is officially released.
The goal of this expanded testing is to improve the overall security and privacy of messaging on the platform.
22. Twitter rolls out the default 'following' feed option
Twitter has recently announced the rollout of a new default "following" feed option. This means that when users log in to their Twitter account, they will automatically see tweets from the accounts they follow, rather than the previous default "timeline" feed which showed tweets from accounts they follow, as well as promoted tweets and algorithmic suggestions.
23. Youtube launches 'study hall' program to earn college credits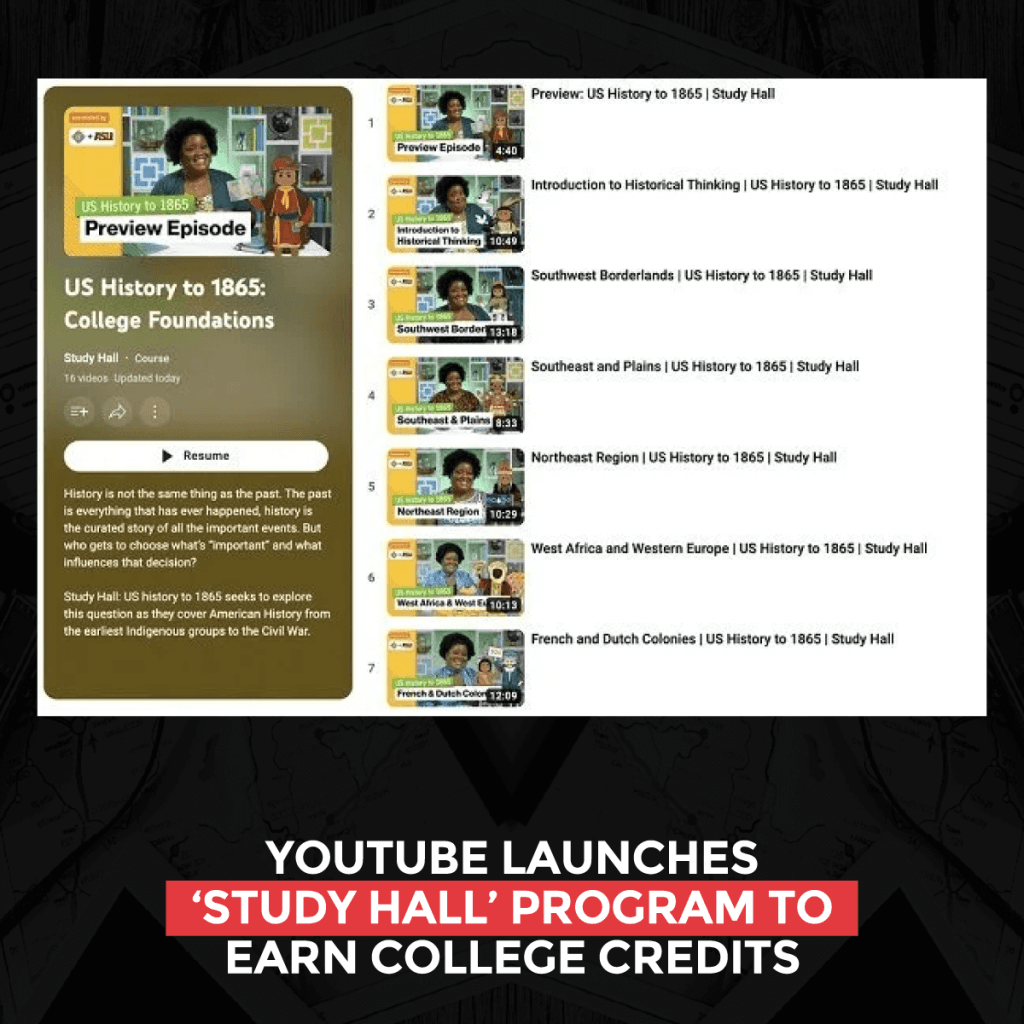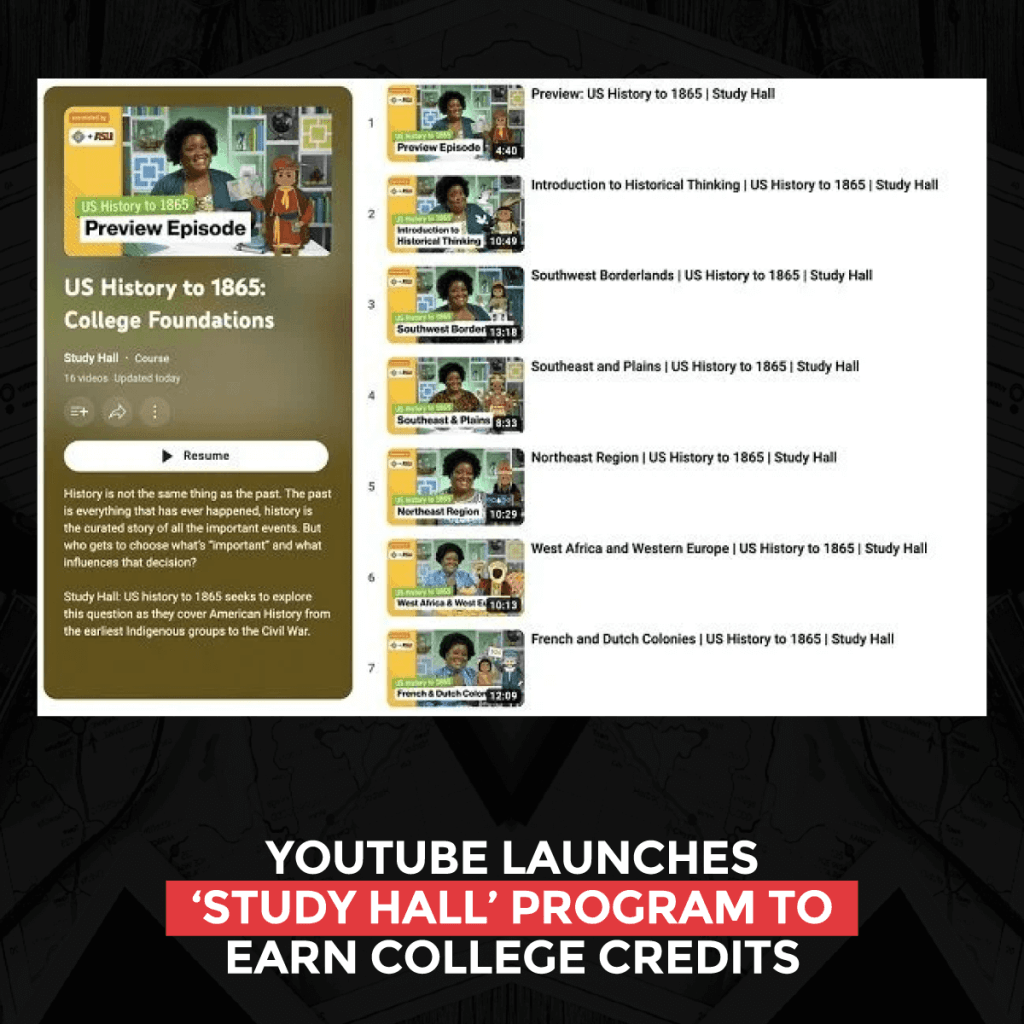 YouTube has launched a new program called "Study Hall" which allows users to earn college credits by watching educational videos on the platform. The program will feature videos from top universities and educators, covering a wide range of subjects including science, math, history, and more. To earn credits, users will need to complete quizzes and exams based on the material they have watched
24. Twitter tests 'verified views' on their tweets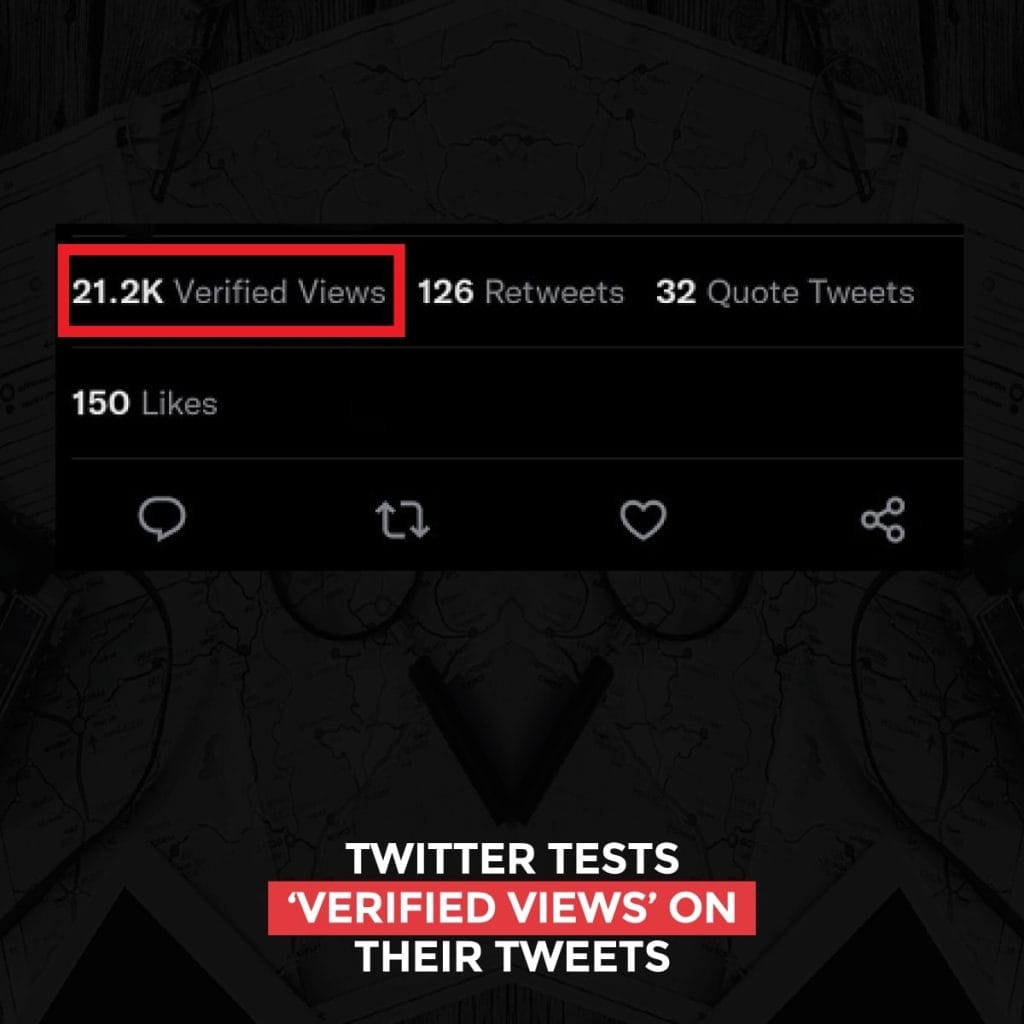 Twitter is testing a new feature called "verified views" that aims to provide more transparency and trust in the metrics of tweets. The feature will show the number of verified views on a tweet, including only views from accounts that Twitter has confirmed is real, active, and not spam.
25. Google optimise sunset will no longer be available after September
The tool has announced that it will no longer be available after September 2021. As a replacement, Google recommends using Google Optimize 360, which is a paid version of the tool that offers additional features and capabilities. It's also recommended to use other A/B testing tools and find an alternative solution for their website optimization needs.
26. Content ideas in Google Search Console available till March
Google recently sent out more invitations to test its experimental feature, "content ideas," on the Google Search Console. However, it was noted that this feature will only be available until March 28th, 2023 and will then be discontinued. This was reported by Robin Dirksen and Deepak Ness on Twitter, who also shared screenshots of the feature.
27. Yandex leaked data reveals 1922 search ranking factors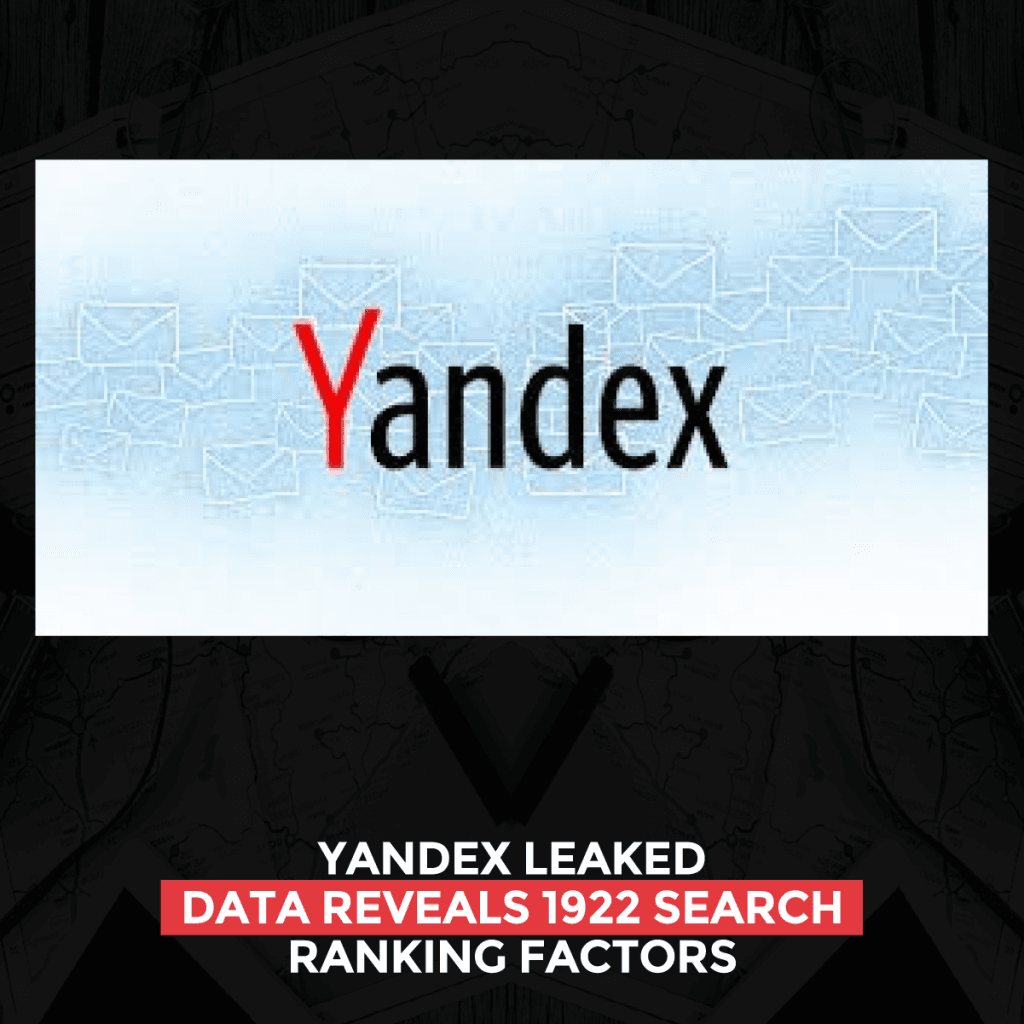 Yandex is a Russian search engine that uses a variety of factors to determine the ranking of search results. A former worker is said to have disclosed a source code repository of Yandex, which included over 1,900 ranking factors utilised by the search engine for ordering websites in search results.