Welcome to the world of digital marketing where updates are constantly happening, and it is crucial to stay updated to stay ahead of the competition. As we enter the month of March 2023, some significant developments in the digital marketing landscape are worth discussing. Probably the biggest highlight of the month has to be Meta introducing paid subscription for the verified tick mark and its competition against Twitter for the same. From new social media features to changes in search engine algorithms, the updates are diverse and cover a broad range of platforms. This blog will provide an overview of all the #NewThingsInDigital for the month of March 2023.
If you missed last month's digital marketing updates, you could click here to read them.
Here is a list of #NewThingsInDigital for the month of March 2023.
36 Latest Digital Marketing Updates in March 2023
1. Get Verified On Instagram And Facebook With Meta Verified
Mark Zuckerberg has recently announced that Meta will introduce a new service for individuals wishing to have a confirmed or blue check account. Users can obtain this status by paying a fee of $11 on the web or $14.99 on iOS. Been launched in New Zealand and Australia.
2. Meta Rolls Out New Features For Facebook Reels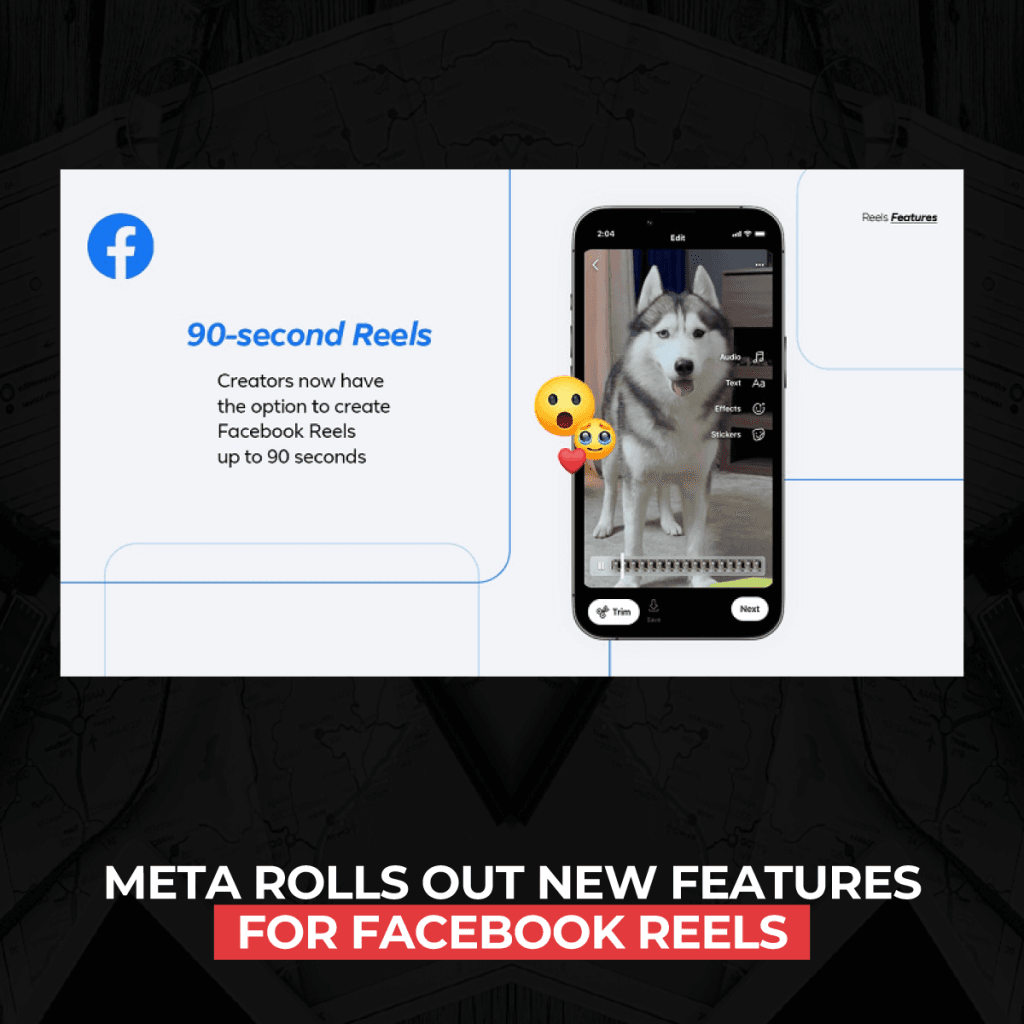 Meta recently announced several exciting updates for Facebook Reels designed to enhance the user experience. One of the most significant changes is an expanded length limit, with Facebook Reels now able to run for up to 90 seconds, 30 seconds longer than the previous limit. Users can now share their memories as Reels through a new 'Share as Reel' option on the Memories prompt, allowing for even more personalized content creation. Finally, new trending Reels templates gave users even more creative opportunities to express themselves and connect with their audience.
3. Twitter Dm Updates With Full Encryption Coming Soon
This month, Twitter will introduce a significant update that includes full messaging encryption and the ability to reply to specific direct messages in a thread. The highlight of this update is the implementation of direct encrypted messages, which brings Twitter more in line with other messaging apps like Meta in prioritizing user privacy.
4. Google Removes 6,000 More Youtube Channels Linked To Chinese Influence Activity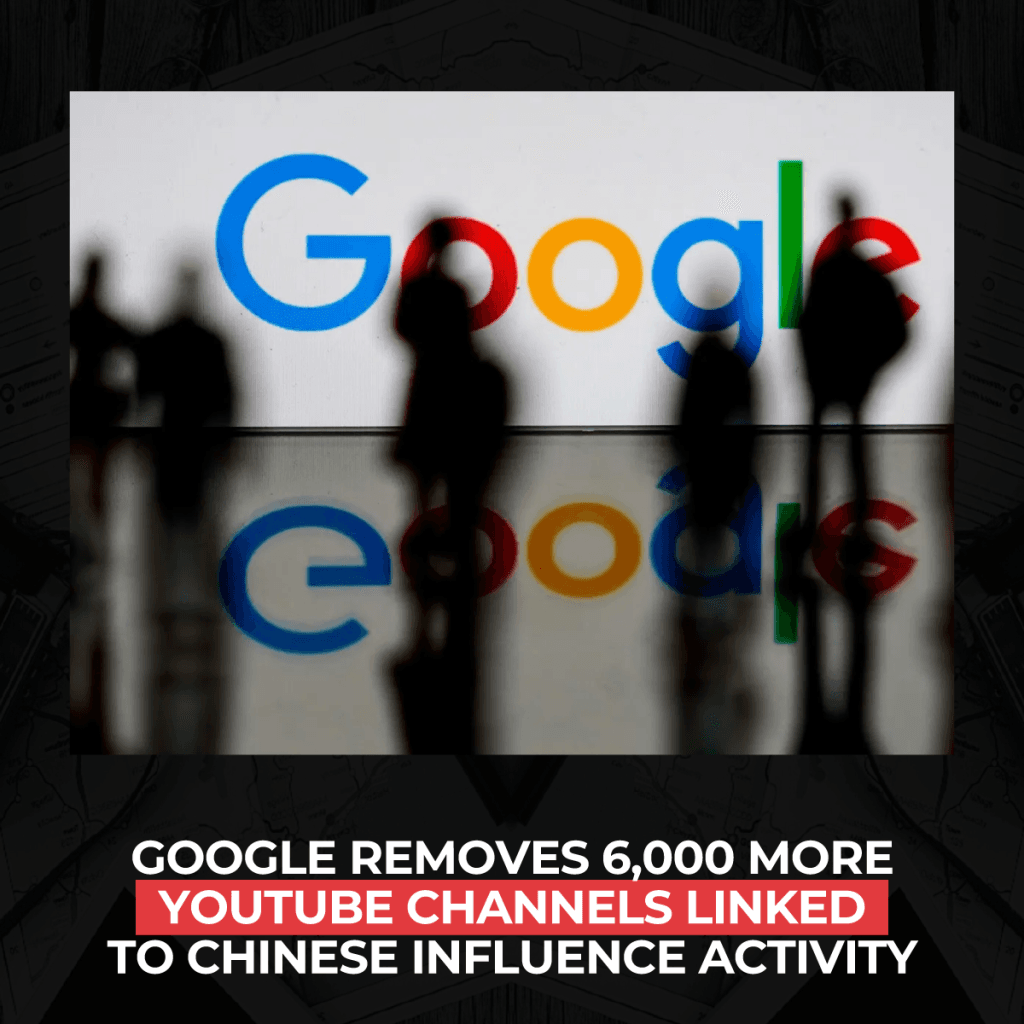 In their ongoing investigation into coordinated influence operations related to China, Google has taken significant action, terminating 6,285 YouTube channels and 52 Blogger blogs. These channels and blogs found spammy content in Chinese related to music, entertainment, and lifestyle.
5. Bluesky," A Decentralised Alternative To Twitter, Has Launched Its Private Beta Version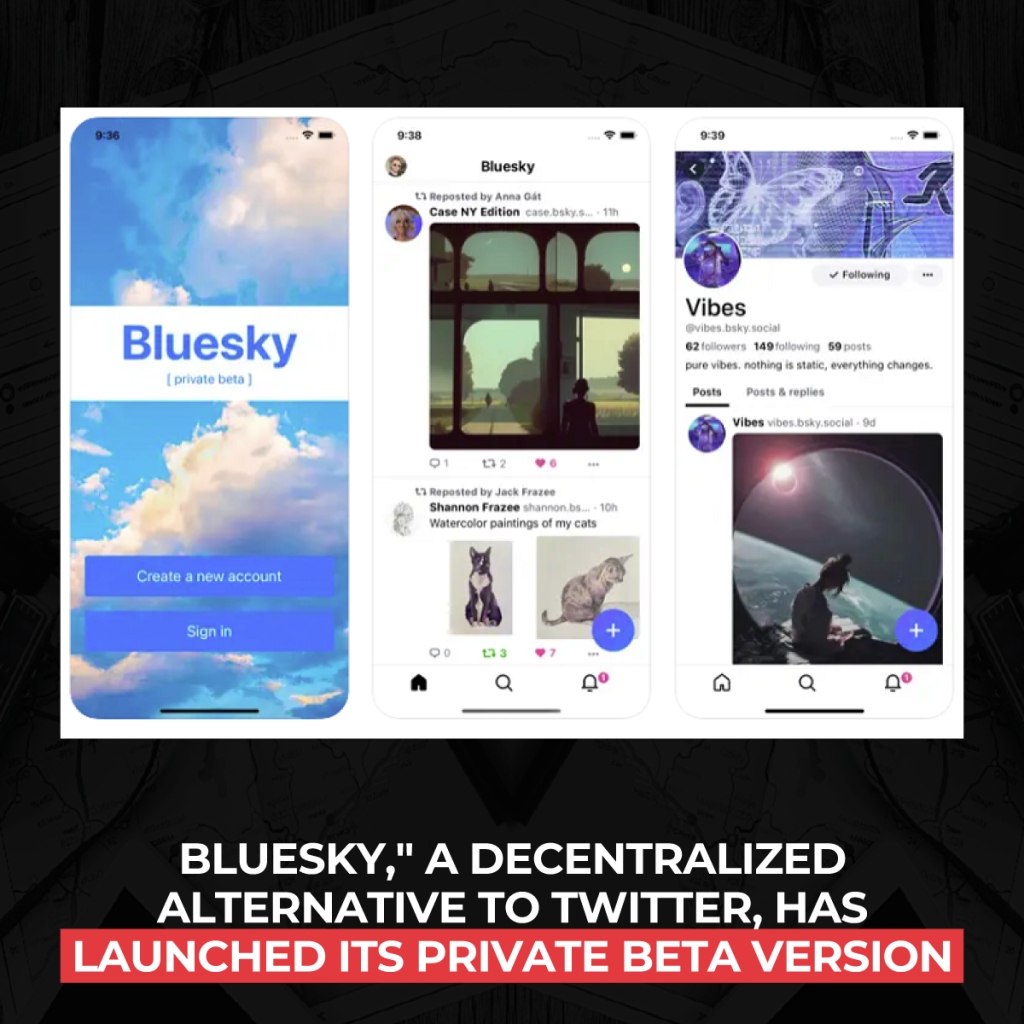 Bluesky is similar to Twitter, with features like comments, likes, retweets, and user profiles. Originating during Jack Dorsey's tenure at Twitter, it developed an innovative, open, and decentralized standard for social media.
6. Linkedin Announces "Collaborative Articles," Powered By Ai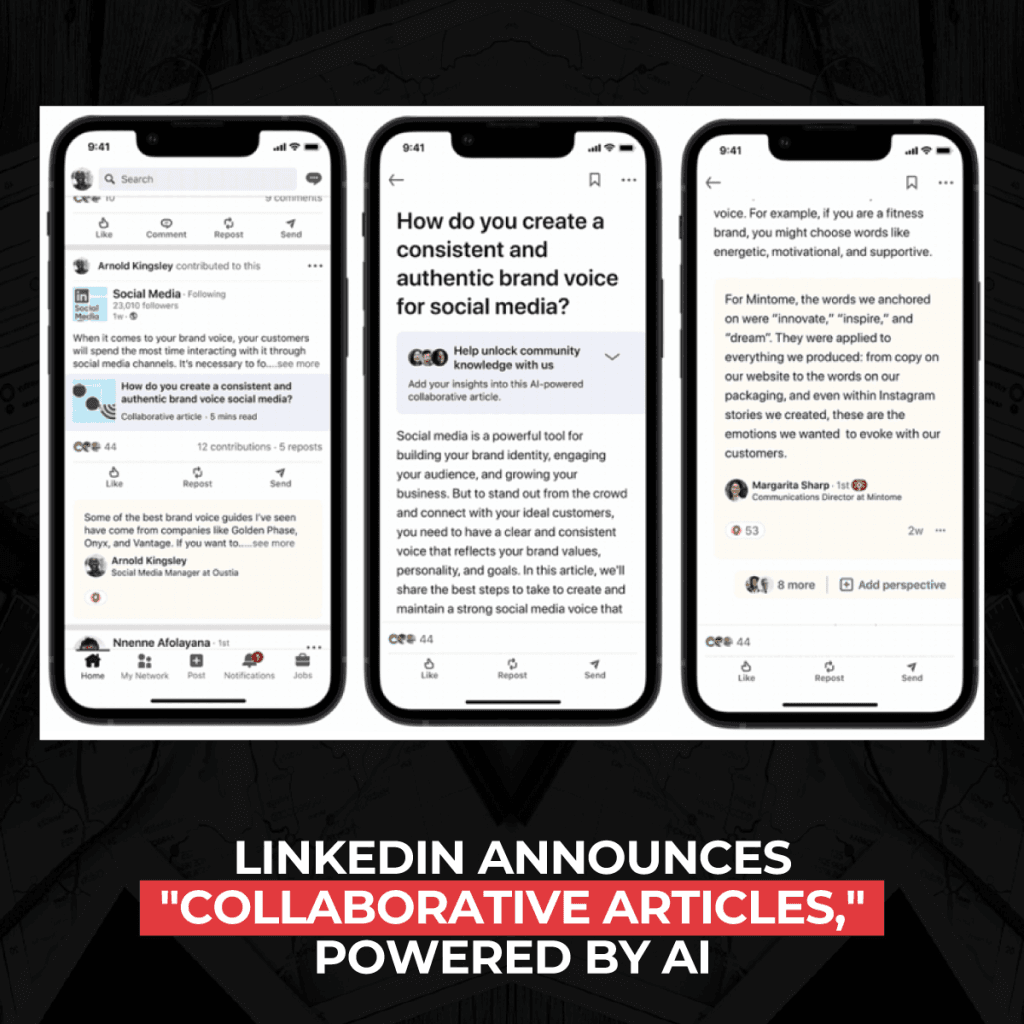 LinkedIn has announced plans to use artificial intelligence (AI) to improve its content offerings. The company will begin this initiative by launching a new project called Collaborative Articles, which will use AI-generated prompts to invite specific users to contribute their insights and expertise. By utilizing AI in this manner, LinkedIn hopes to provide users with a richer, more diverse range of content.
7. Youtube Ceo Neal Mohan Shares Plans For Youtube Tv, And Ai Podcasts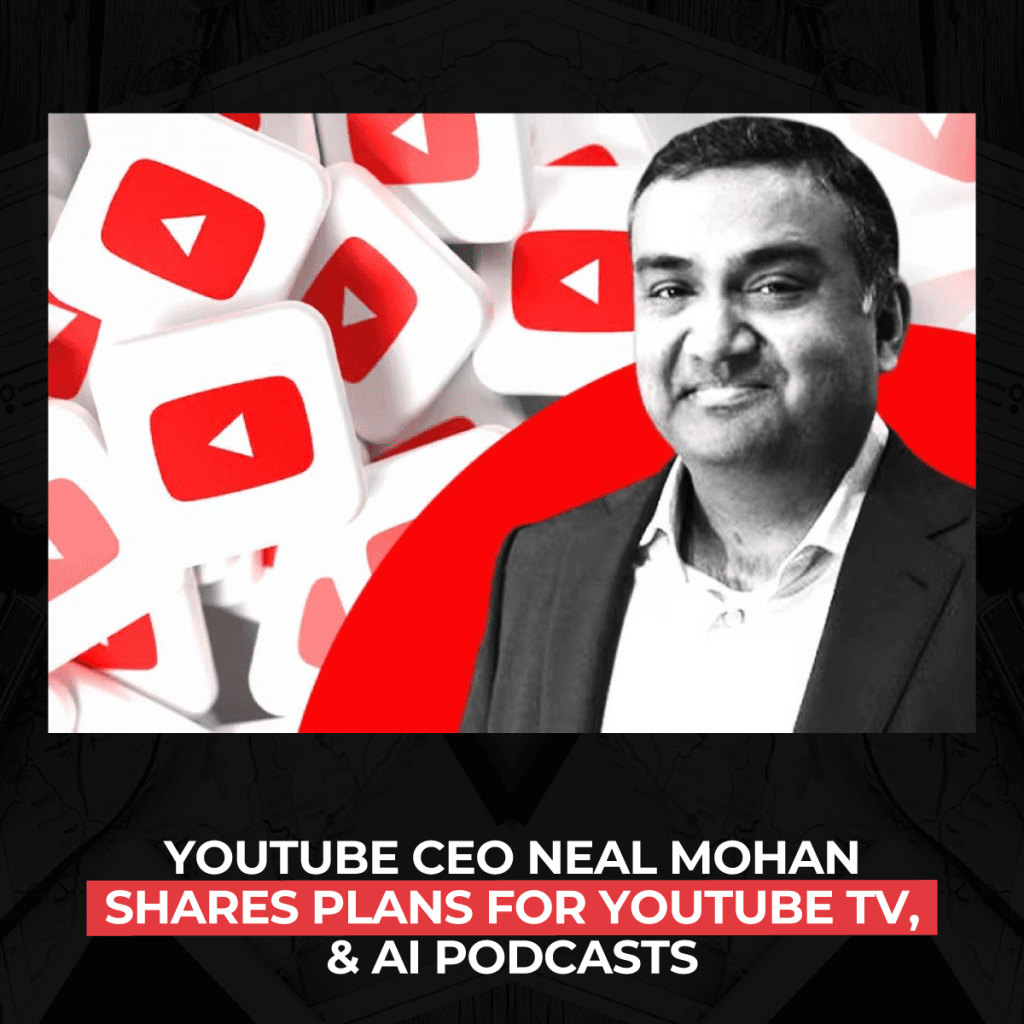 YouTube's incoming CEO, Neal Mohan, has laid out his initial strategy for the platform's future. The planned initiatives include creator monetization and expression tools, YouTube TV advancements, generative AI, and podcasting capabilities.
Mohan's top priority is to support content creators' income on the app, which he believes is critical to ensuring that they continue to produce and share content.
8. Bing Experiments With Displaying Site Favicon Beside Search Result Snippets
Microsoft Bing experiments with displaying a site's favicon on the right-hand side of the search result title snippet. While Bing has previously tested showing the favicon on the left when the mouse cursor hovers over the title snippet, this new test places it on the right as a permanent feature.
9. Bing Webmaster Tools Adds New Features: Bing Chat And Index Coverage Reporting
Bing's integration with Chat has the potential to be game-changing, as the performance report in Bing Webmaster Tools will now include impressions, clicks, click-through rates, and other relevant metrics from Bing Chat. It is an exciting development that addresses a long-standing request from publishers and site owners for greater transparency and data access.
10. Instagram Kills The Bonus Program
Instagram has announced the discontinuation of its bonus program for creators. The program provided incentives to creators for using certain features on the platform. Many Instagram creators were eligible for the now-discontinued bonus program but had yet to receive it, leading to millions of requests for the feature's release. However, implementing the bonus program was a challenging task for Instagram. The platform's decision to end the program reflects a shift towards other avenues for monetizing creator content.
11. Facebook Plans To Integrate Messaging Back Into The Main App
Facebook is reintroducing messaging on its platform to leverage the growing usage trends. Tom Alison, the Facebook chief, has provided an update on the company's developing strategies for the app, outlining how artificial intelligence (AI) is integrated into various aspects of Facebook.
12. Twitter Removes The Live Archive Feature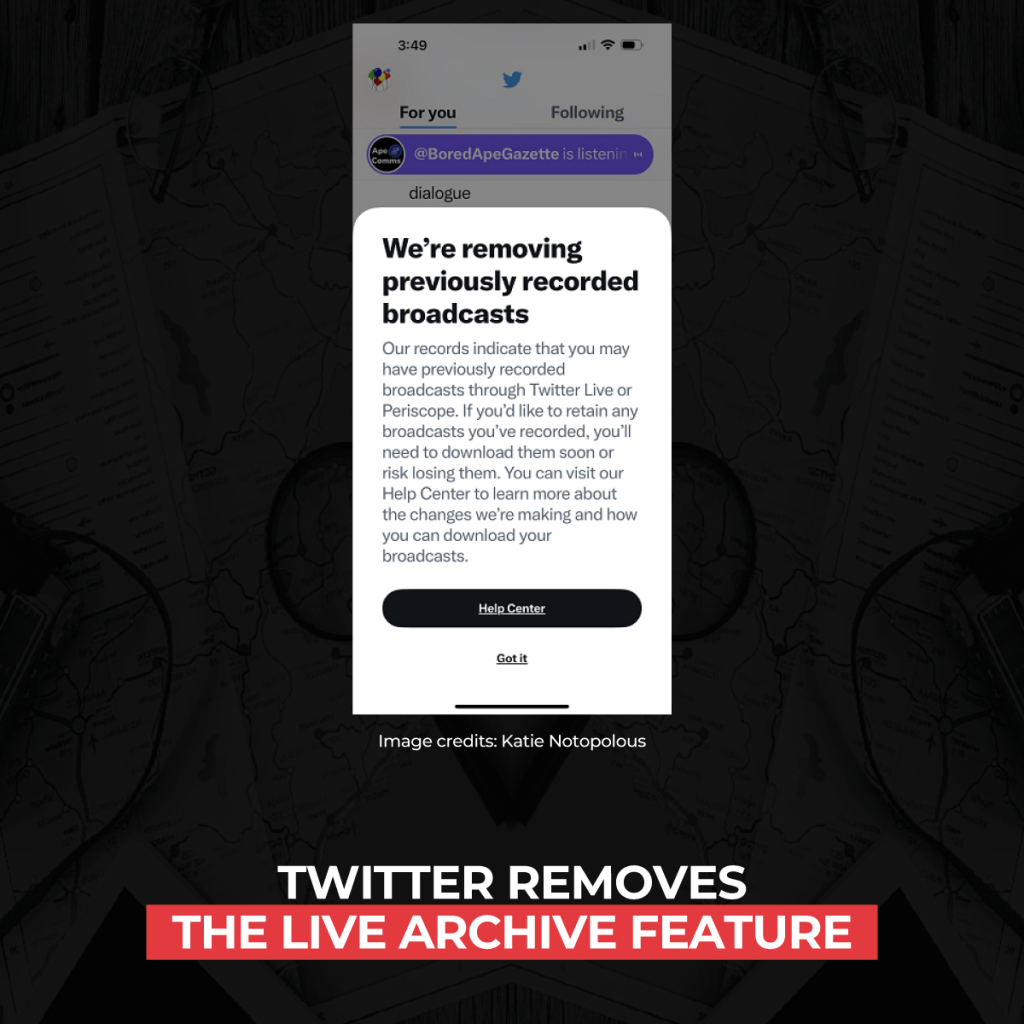 According to Twitter, the live video archive will be removed shortly. As a result, users must download and store their live videos elsewhere if they wish to retain them.
13. Meta Develops A Decentralised Twitter Alternative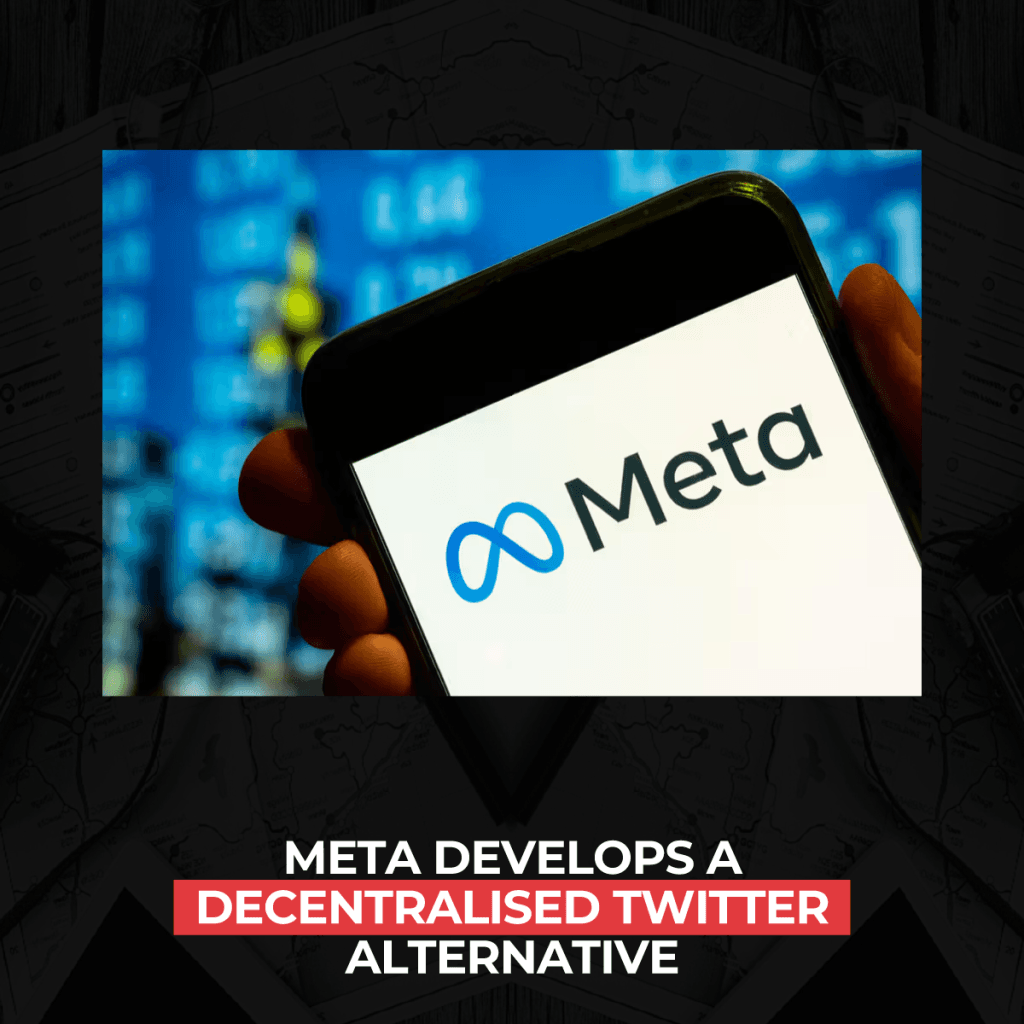 Meta is reportedly capitalizing on an opportunity by introducing its social app, similar to Twitter, that will enable users to post short, text-based updates. The platform, tentatively called 'P92', bears a striking resemblance to a Twitter feed.
14. Whatsapp Faces A Potential Ban In The Uk Due To Encryption Regulations
According to Will Cathcart, the CEO of WhatsApp, the platform has yet to make plans to comply with the Online Safety Bill proposed by the UK government, which could potentially jeopardize its ability to operate in the country.
15. Google Announces Expansion Of Local Service Ads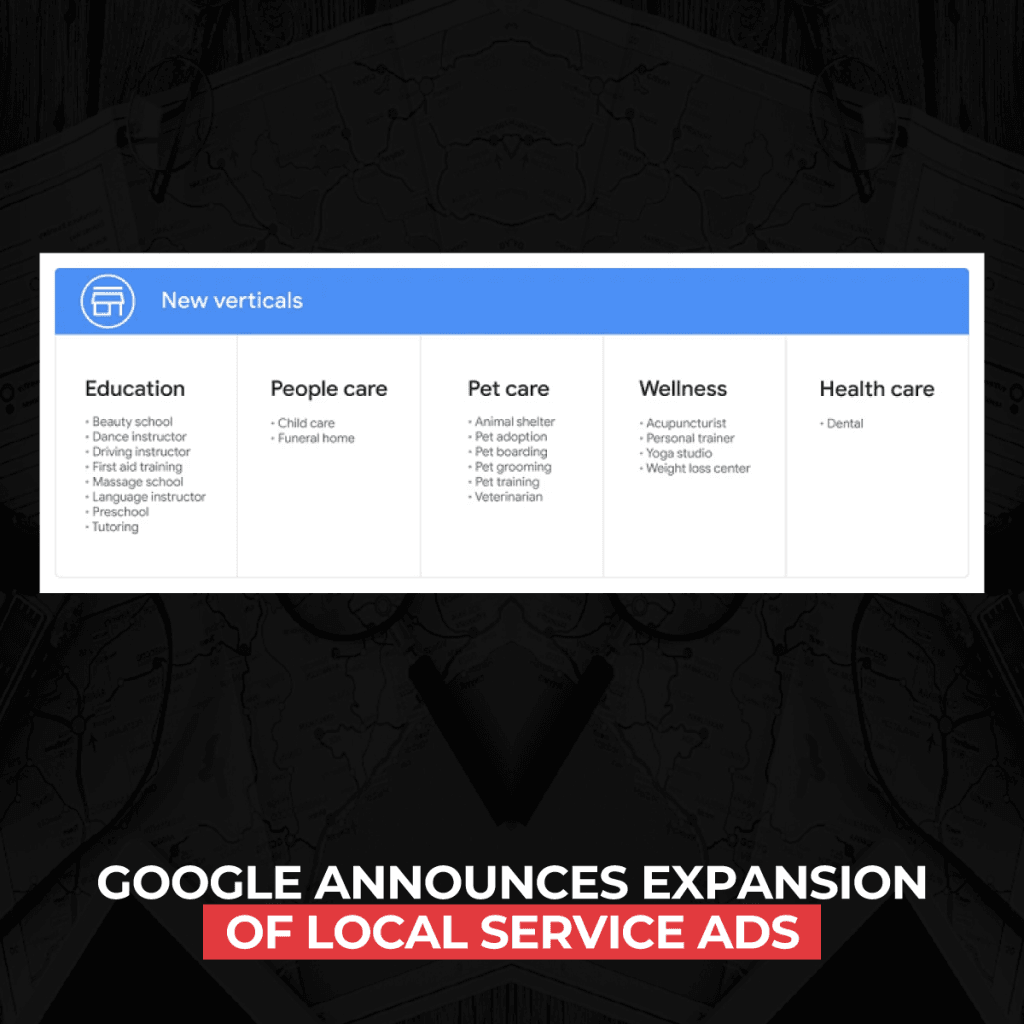 Google has revealed that it will expand its Local Services Ads feature, allowing businesses to showcase their services in local search queries.
16. Bing Chat On The Edge Sidebar Displays A Distinct Referrer For Analytics
The heading "Bing Chat on the edge sidebar displays a distinct referrer for analytics" means that the Bing Chat feature on the Microsoft Edge browser's sidebar has a unique referrer used to track analytics.
17. Google Business Products Appear On Google Shopping Results
Google stated products added through the Google Business Profile manager will now be directly displayed in Google Shopping search results. It means companies can now showcase their products to potential customers searching for related items on Google without going through a separate process to get their products listed on Google Shopping.
18. Google Experiments G Icon On The Translate Widget In Google Search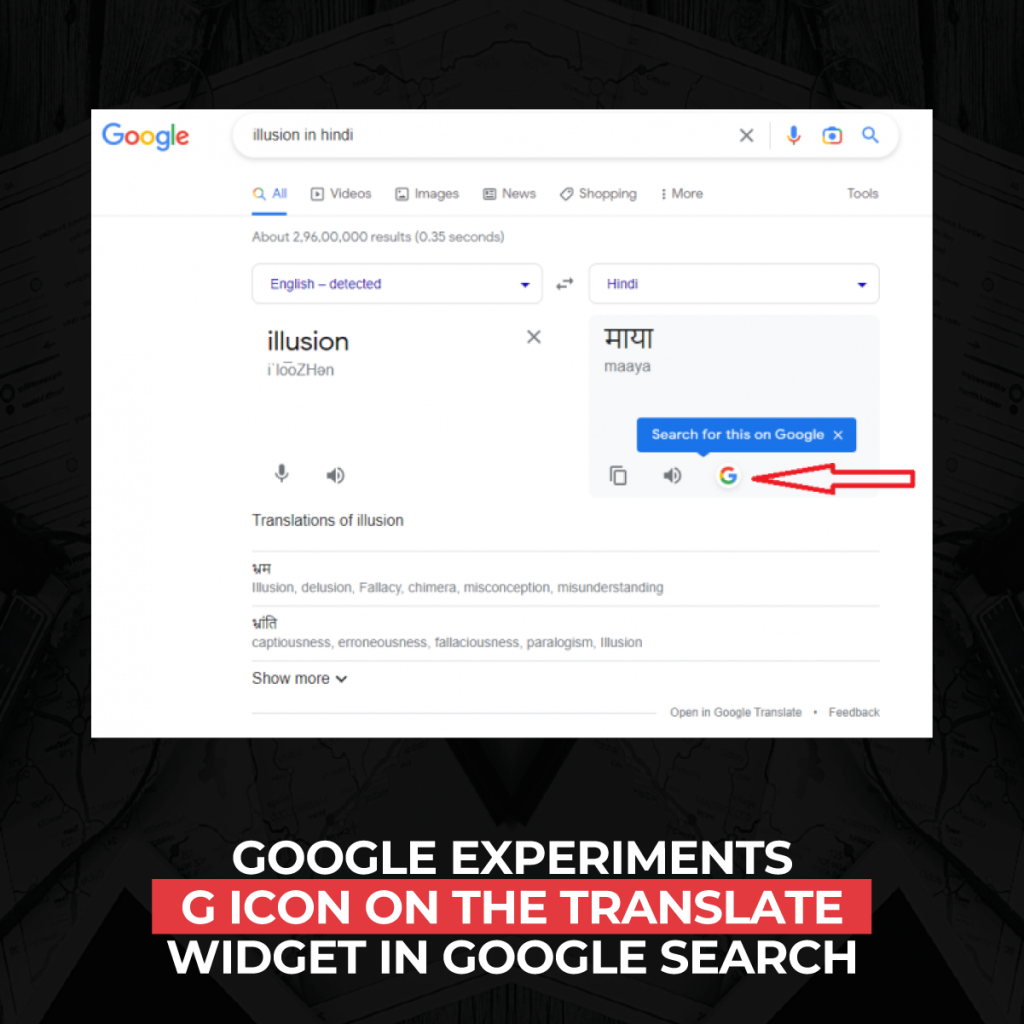 Google Search currently features a translation widget that allows users to translate content. However, Google is presently experimenting with a new G icon within the translation widget, allowing users to search for the translated content on Google directly.
19. Instagram Tests The Top 3 Sticker Options For Stories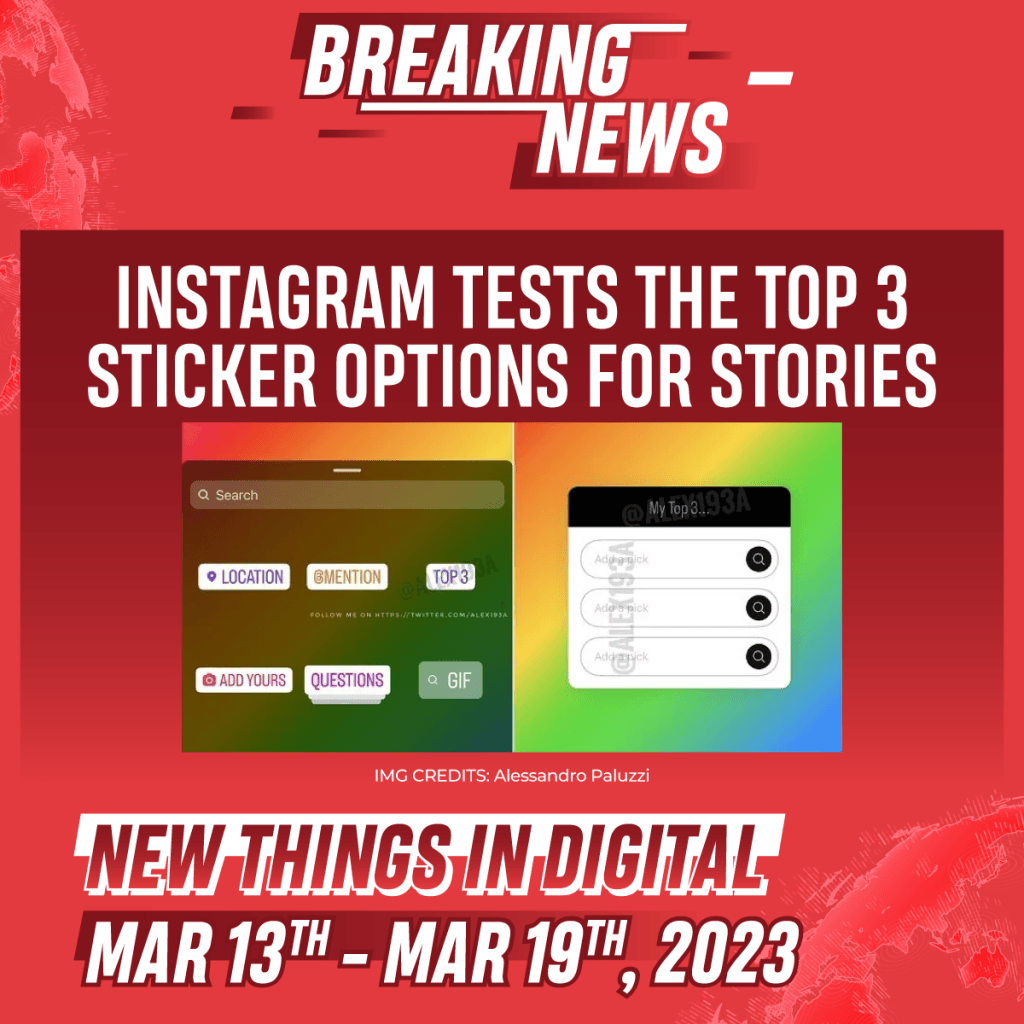 Instagram is testing a new 'Top 3' sticker option for Stories, allowing users to highlight their top three favorite accounts, tracks, places, etc. This option is initiated to enhance engagement among users.
20. Twitter Develops A Feature To Show Why A Tweet Is In Your Feed
Twitter is working on a new feature to help you understand why you see them in your stream. Twitter is testing a new feature that allows you to tap the three dots menu on any tweet to access a new 'Why you're seeing this tweet' element.
21. Meta Launches New Meta-Verified Program In The Us
Meta has announced that its new Meta Verified program is now available to users in the United States. This means that American users can purchase a blue checkmark on Facebook or Instagram for $US11.99 monthly on the web, or $US14.99 in-app, after deducting App Store fees.
22. Meta Ends Its Plans For Social Audio Push
Meta is now informing group users that audio channels are being phased out, with members no longer able to create new audio tracks in groups beginning this week. It is due to the declining popularity of audio interaction options.
23. Open Ai Releases Chat Gpt 4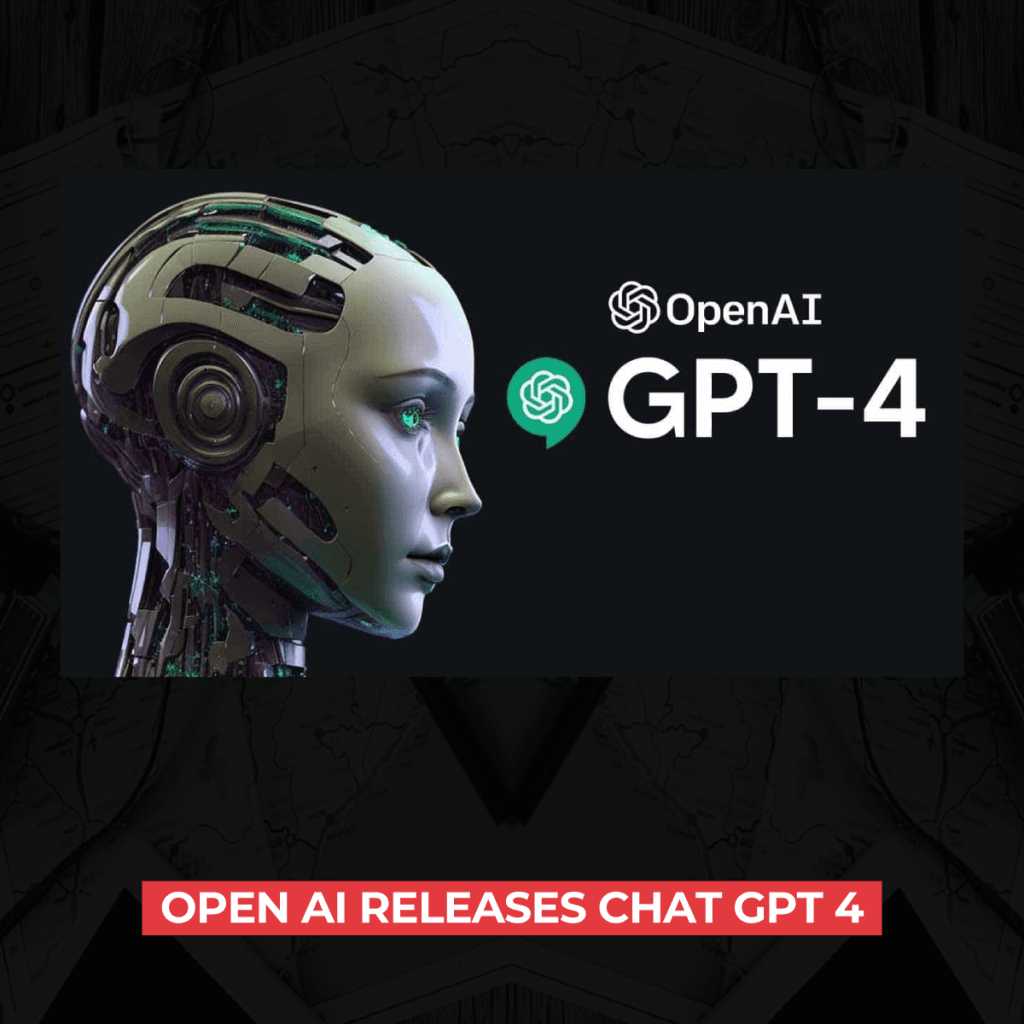 OpenAI has released GPT-4, the next iteration of the AI model upon which ChatGPT was built. Under pressure from Microsoft, which wants to integrate ChatGPT into all its applications, Google has announced that it will incorporate generative AI into Gmail, Docs, and other services.
24. Linkedin Adds Ai-Generated Profile Summaries & Listings
LinkedIn will add new options for creating your LinkedIn profile, AI-generated job descriptions, and new educational opportunities in AI technology through LinkedIn Learning.
First and foremost, LinkedIn is introducing a new GPT-powered tool that will provide personalized writing suggestions for your LinkedIn profile.
25. Google Tests Search & Local Snippet Results
Google could be testing a new search result snippet that combines a standard search result snippet and a local snippet result. This one has the favicon, site name, URL, title, and image, but the description has been removed and replaced with local features such as a map, directions, phone number, and hours.
26. Google Experiments Replacing The 3d Label With 360 Label
Google Search is experimenting with replacing 3D labels with 360 labels for products and images that can be rotated within search results.
27. Google Rolls Out Broad Core Update For The Year 2023
Google Search has begun rolling out the first comprehensive core update of the 2023 year, dubbed the March 2023 broad core update. The SEO community has significantly impacted the black-hat community and will continue to reach large sections of the audience.
28. Instagram Launches Reminder & Promoted Ads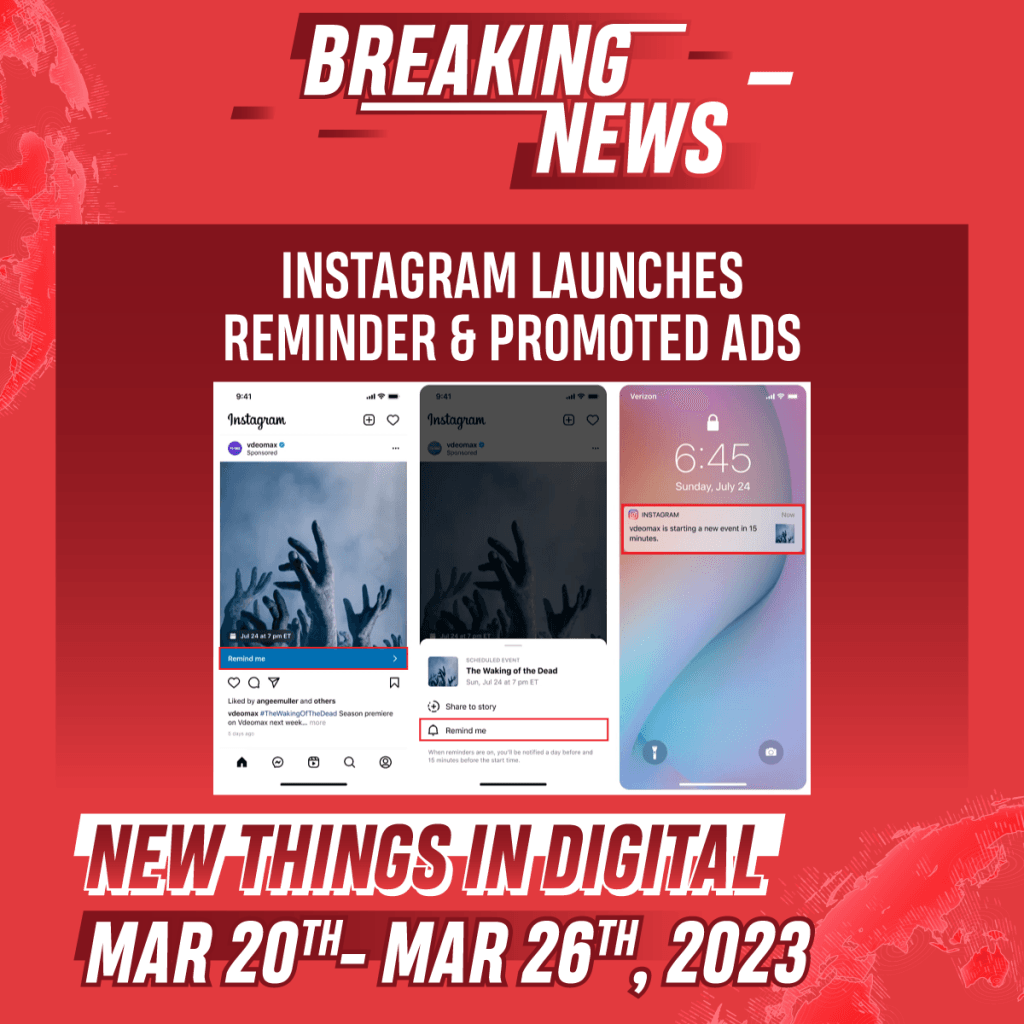 Instagram is introducing two new advertising options: Reminder Ads and ads within search results. Reminder Ads allow users to receive notifications before an event, and they can choose to opt-in for these alerts. The ads in search results will help advertisers reach users in a discovery mindset, making it easier to connect with them.
29. Instagram Tests New Feature To Share Full-Length Reels Within Stories
Instagram's new experiment combining Stories and Reels is an intriguing addition to the platform's ongoing efforts to promote short-form video content. This new feature allows Reels to play for their entire duration within the Stories flow, making it easier for users to discover and consume Reels content. With this integration, Instagram is trying to create a more seamless experience for users
30. Twitter Works On New Text Formatting Options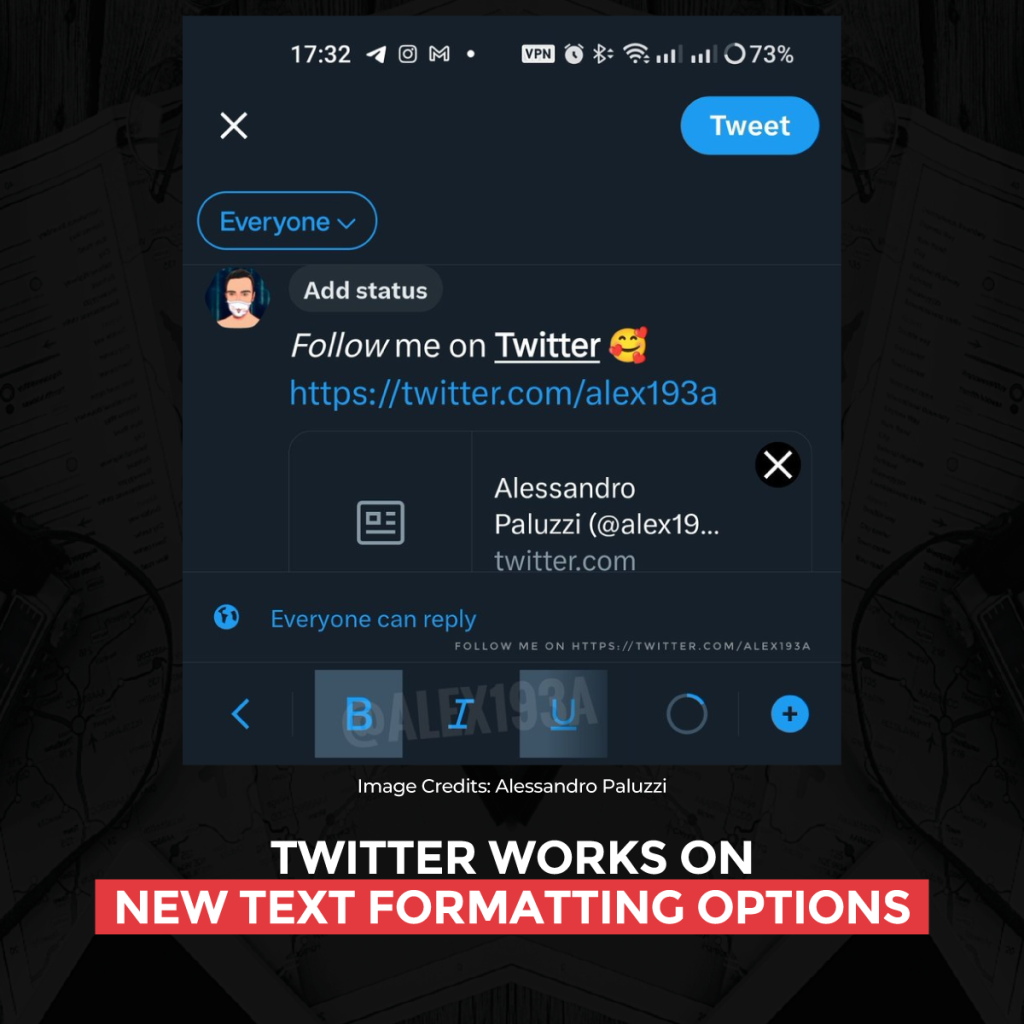 Twitter's latest text formatting features progress as the improved, built-in text display options advance toward the application's pre-deployment phase.
31. Twitter Tests New Id Verification For Its Blue-Sign Process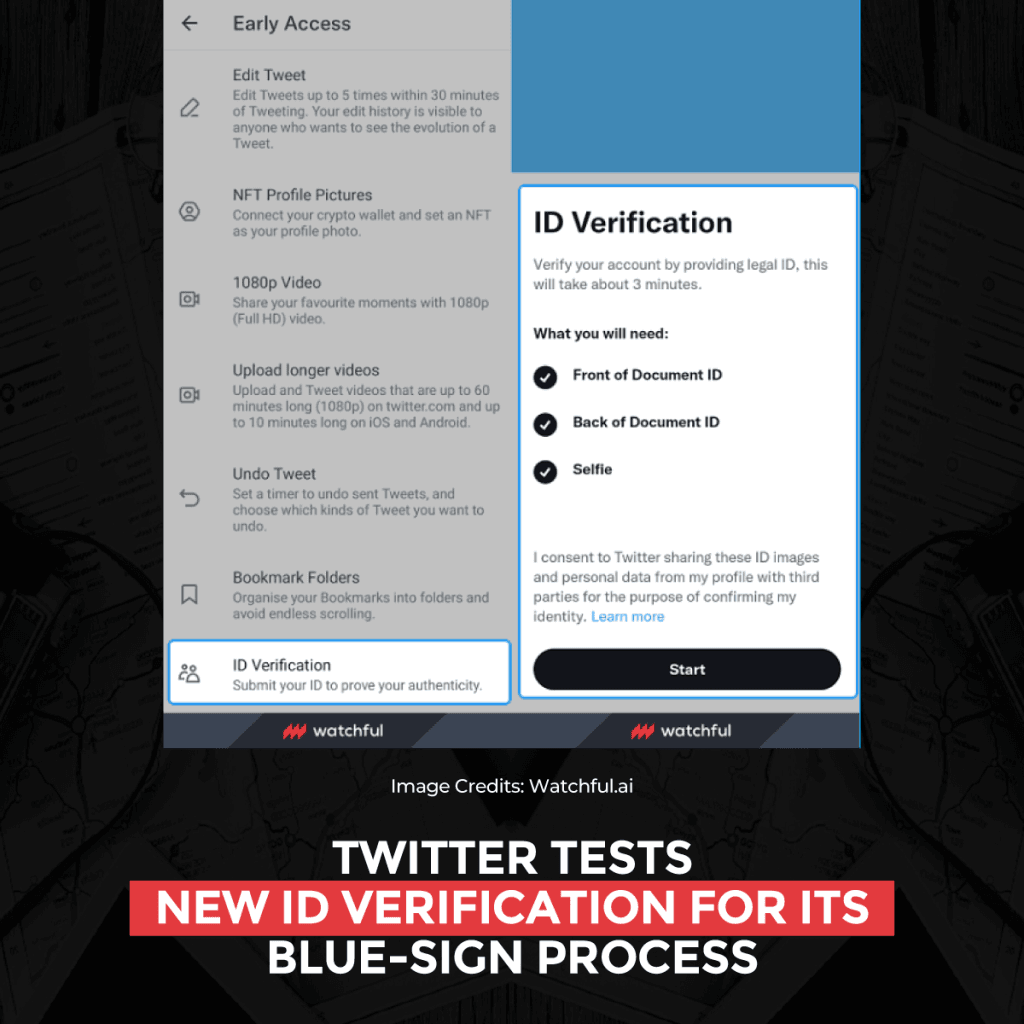 Twitter is reportedly testing an additional layer of authentication for its Twitter Blue subscription service, aimed at verifying the identity of users signing up for a verified account. As TechCrunch reported, this verification process would require users to provide a simple form of identification linked to their platform presence.
32. Twitter Pushes Ahead The Rollout Of Its 'verification For Organization' Program
Twitter is continuing to implement its "Verification for Organizations" feature, which allows companies to acquire a gold checkmark for their primary account and verify the profiles of their employees as associates.
33. Twitter Announces The 'legacy' Blue Checkmarks Being Removed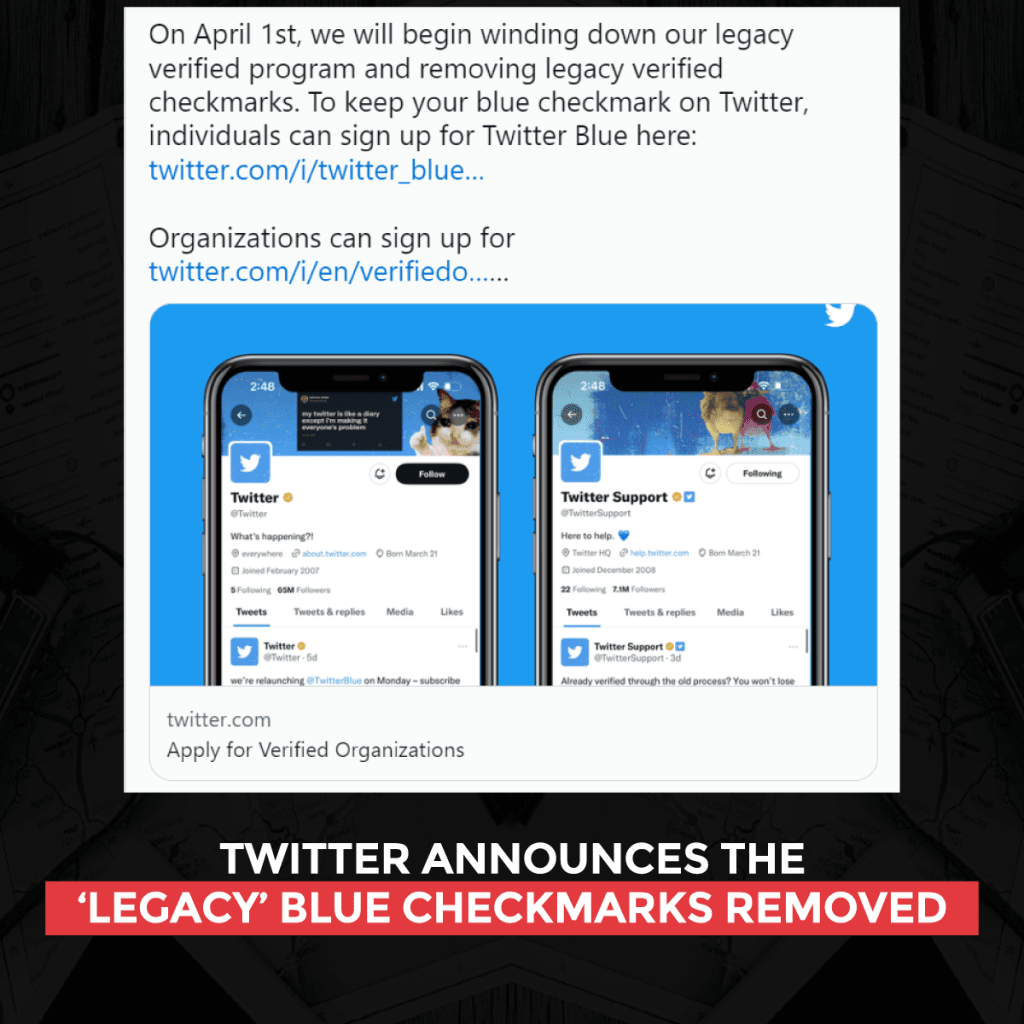 Twitter enters the next phase of its subscription revenue push as it announces revoking "legacy" blue checkmarks starting next week. This move encourages Twitter Blue and Verification for Business subscribers to pay for their blue tick. Notifications have been sent to blue tick account holders to inform them of the upcoming change.
34. Google Business Profiles Launch New Manage Menu Features
Google Business Profiles has recently introduced a new "manage menu" feature for restaurants on the web version of their business profile tool. This feature allows restaurant owners to create a custom menu directly on Google or link to their menu on a third-party partner's website. The feature is accessed through a "your menu on Google" box.
35. Microsoft Bing Announces Making Images With The Image Creator
Microsoft has introduced a new feature in Bing Chat's "creative" mode that allows users to generate images by providing a description or referencing an existing image. This feature resembles the Bing Image Creator tool recently integrated into Bing Search.
36. Bard Begins To Rollout Citations, Source Work & Early Access
Google has started a gradual launch of Google Bard to a select group of journalists and has also made a waitlist available to users in the United States and the United Kingdom. As part of this release, Google has shared information on the tool's sources and citations, its limitations, and initial feedback from users.