December ended with a bang, and so did this year's list of updates and trends. Just like the entire year, December also saw some interesting updates and some test runs that set the platform for their new course for their coming year. From Instagram's new Reels comment feature, LinkedIn's creator mode to Messenger's new bill splitting feature, and WhatsApp's auto-delete option, there were a ton of new things to look for.
In case you missed last month's list of digital marketing updates click here to read. Here are the new things in digital from the month of December.
Top 16 Latest Digital Marketing Updates in December 2021
1. Meta plans to update private messaging on Messenger & Instagram DMs for user safety

Meta has incorporated the use of AI to prevent any malicious behaviour on the platform. So if the tool detects any abuse or suspicious activity, the algorithm will be triggered and will be acted upon. Apart from that, users can also select a few words and add them to 'Hidden Words', which will be considered offensive and will be filtered.
2. New trend insights have now been added on Creator Studio to help your posting strategy

The new 'Inspiration hub' on Creator Studio will give you trending content and relevant trending hashtags. The tool will be able to showcase trending videos and hashtags from the last 24 hours from your category and give you an option to filter them category-wise, region-wise, etc.
3. New tools added to LinkedIn 'Creator Mode', including LinkedIn Live access and newsletter

LinkedIn is updating its Creator Mode with new features to help creators have a better connection with their audience. At first, LinkedIn Live was only available to users with more than 150 connections, but it is now open to all.
4. New AR effects and automated bill-splitting added to the messenger

AR Stickers, Taylor swift Soundmojis and bill splitting into groups; Messenger is getting many new features to win back its young users. The AR effects are inspired by popular influencers that include King Bach, Bella Poarch, and Zack King. And the Soundmoji was developed to promote Taylor Swift's new album, Red.
5. Google My Business adds insurance & language section for healthcare providers profile

Now, users can check if their preferred healthcare providers accept your insurance and speak your language. The first thing people who are finding the right doctors look for is if their health providers cover insurance. And to make the process easier, Google is now displaying this information on the healthcare provider's Google profile.
6. Google showcases local language content based on the location of the searcher

Now, get regional language search results based on your location, irrespective of the language you searched in. In search result pages and carousels, Google will now customize some of the results in the regional language, based on the location of the search.
7. Google Merchant launches new competitive report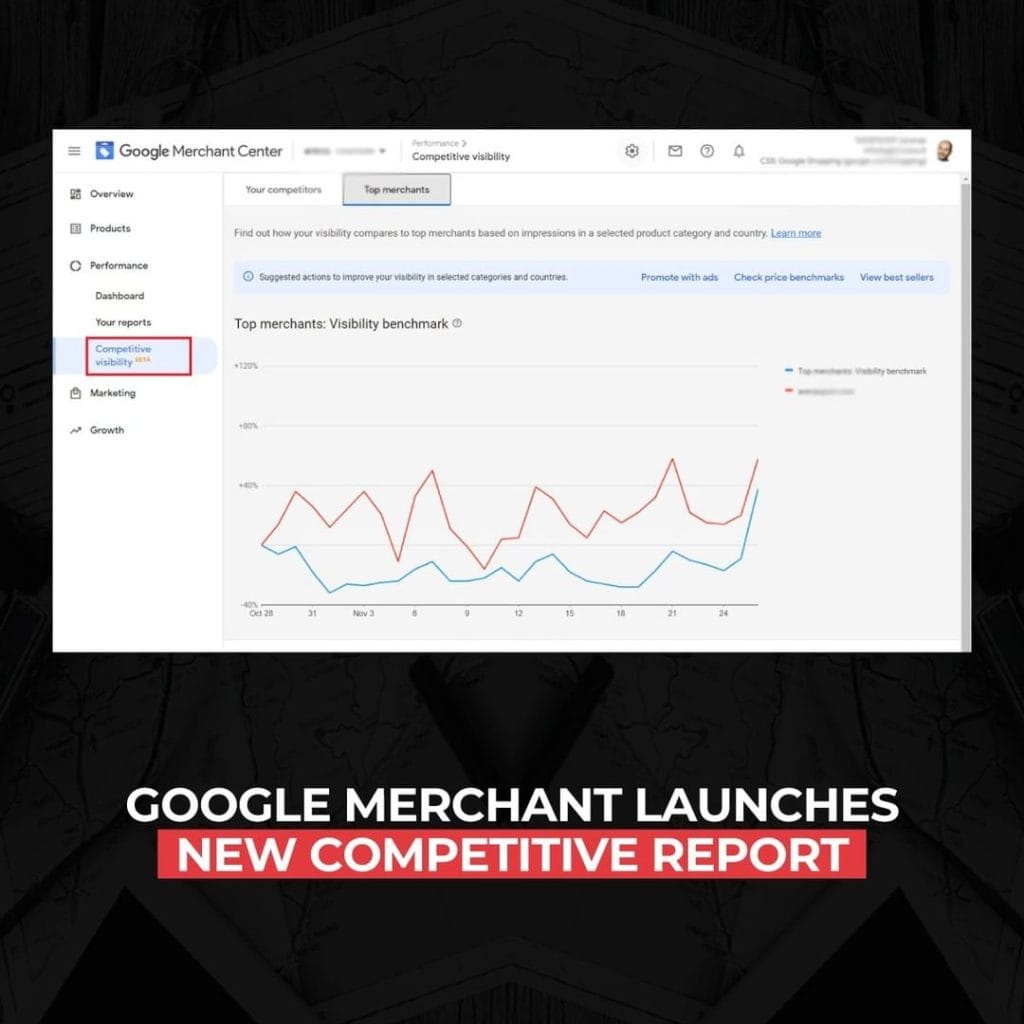 Now, users can check the competitive landscape on a product category level and improve their ranking accordingly.
8. Instagram adds an option to reply to post comments with Reels
Instagram has been testing this option with a limited set of users. And now, the social media platform has officially rolled out the Reels reply option. This feature allows users to reply to comments they receive on a post using Reels. This further pushes the use of Reels, one of the hottest short video formats, on the platform. When you hit the reply button, you can click on the camera button to create a Reel reply.
This is another way to increase the overall engagement on the platform while also getting more usage for Reels, the short video format that Instagram has been trying to promote, in competition with TikTok. Mark Zuckerburg noted that Reels is Instagram's primary engagement driver. With this fact in play, the platform is only going to look to get more users to create and engage with Reels content within the app.
9. WhatsApp rolls out autodelete option for chat threads
WhatsApp has officially rolled out what can be considered an important privacy update- the autodelete option for message threads. With this feature on board, users will have the option of setting all message threads to self-erase either after 24 hours, a week, or 90 days. The time frame is up to the users' discretion.
This update comes amidst the ongoing controversy of Meta's move to make end-to-end encryption of chat a default setting across all its apps.
According to WhatsApp, "WhatsApp users will now have the option to turn on disappearing messages by default for all new chats. When enabled, all new one-on-one chats you or another person start will be set to disappear at your chosen duration, and we've added a new option when creating a group chat that lets you turn it on for groups you create. This new feature is optional and does not change or delete any of your existing chats."
When a user opts for the auto-delete option on the app, the contact will also be notified by WhatsApp, informing them about the option they have chosen. This is a welcoming update from the messaging platform.
10. Facebook launches Professional Profiles and new tools for live-stream creators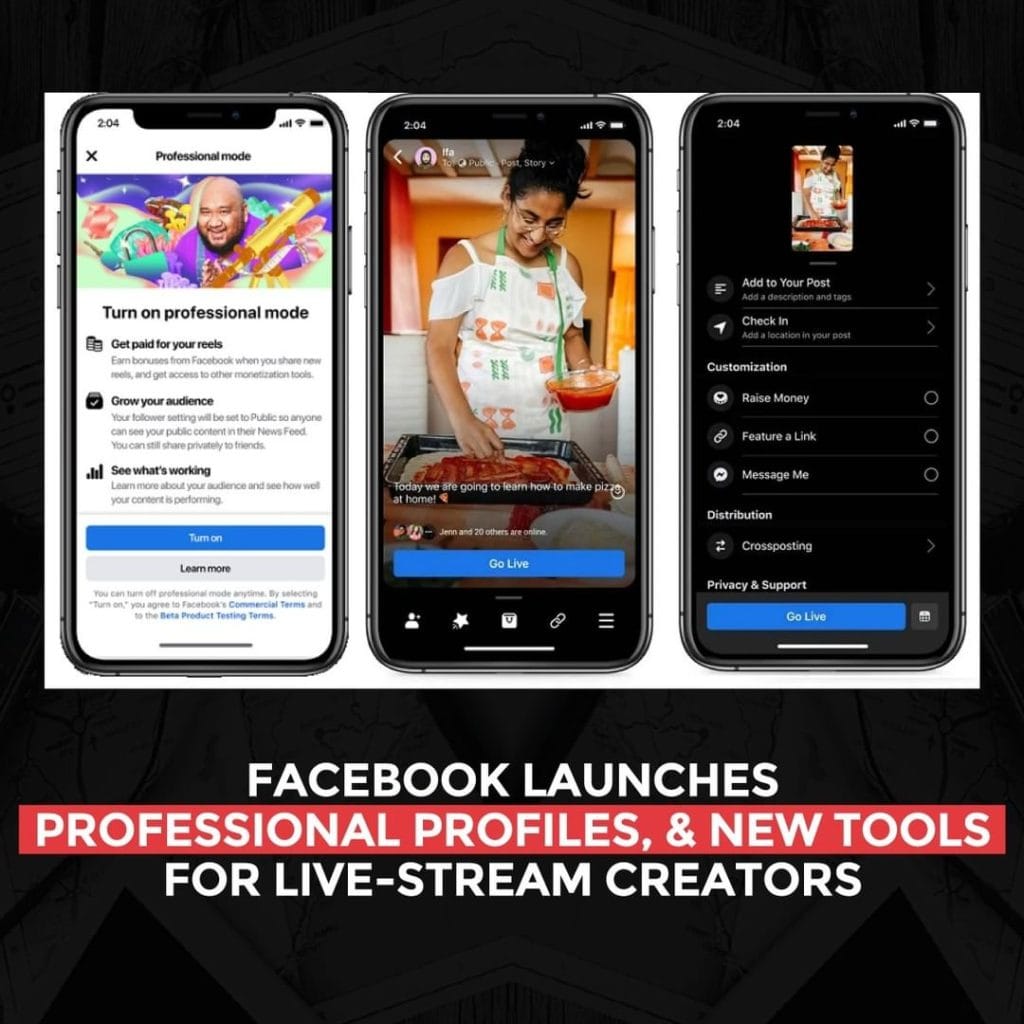 It has been a happening week for Facebook. The social media giant has officially launched an array of updates for creators especially.
First off, Facebook has officially launched 'Professional Profiles' for creators in order to help them maximise their presence on the platform. Facebook has made it clear that this option has been rolled out, keeping in mind new creators as well.
According to Facebook, "We know that many creators – especially those who are just starting out – are on profiles, so from today, we're announcing the roll-out of a new professional mode for profiles. The Professional Mode will open up access to post, audience and profile insights, as well as give easy access to monetization features – all in one place."
Professional Mode provides creators with a platform to gather more insights on audience growth, the content you post and help them improvise their content and connect better with them. Creators opting for the Professional Mode will have access to an array of features and benefits, including getting paid for Reels, access to exclusive insights that will help grow the audience, and more.
In addition to launching the Professional Mode, Facebook has also rolled out an array of features to help creators reach more people ahead of the Holiday Season. These new releases include featured links in live-stream broadcasts, additional funding for rising stars, guest chats on posts, new follower recommendations, additional ways to interact with fan comments, and more.
The main focus is the new live-stream format, with a streamlined menu that allows creators to access insights and tools with more ease than before. It also helps them implement the different options available within the composer, thereby maximising their streams. Taking a look at the additional tools, the main update here is the featured links. This helps live-streamers to share multiple third-party links within their broadcasts.
According to Facebook, "We recently launched a new design for Facebook Live on desktop and mobile to make it easier for creators to go live. We've simplified the navigation menu so you can more easily access the insights and tools you need before and during your live broadcast."
11. Instagram tests the 'Dancify' option on Reels that automatically syncs audio and video
Instagram is once again in the news for relentlessly going after TikTok, with testing and rolling out newer features to Reels, its short video format. In another move towards the same, the platform has been noted testing a new option that will automatically sync audio and video on Reels. Called 'Dancify', this feature is being tested by the platform currently. This feature would match the audio automatically with the video to produce a video of better quality.
Here's Instagram's comment on the new option in testing – "This is an early prototype and not currently testing on Instagram."
12. Twitter tests full-screen display format for the explore section
Twitter has taken a slight diversion to go the TikTok way. In a newly launched test, the micro-blogging site is testing a new format for the explore section. The test includes a full-screen display for exploring that will show Tweets in a full-screen vertical scrolling format. This new display format will include two tabs – the 'For You' and the 'Trending' tabs.
Twitter's latest adaption to the full-screen display trend says a lot about the influence TikTok has had on social media platforms.
13. Twitter is testing a self-reporting option for sensitive media in Tweets
This is a great update from Twitter! The microblogging site is testing a new option that will allow users to flag their own content as sensitive content on Twitter. This self-reporting option, which is still in testing, will definitely be a healthy update from the platform.
According to a Tweet-announcement by Twitter's Safety handle, "People use Twitter to discuss what's happening in the world, which sometimes means sharing unsettling or sensitive content. We're testing an option for some of you to add one-time warnings to photos and videos you Tweet out to help those who might want the warning."
Once you are through with choosing the right flag for your content from the three main options the platform provides, it will send out a warning note that says the Tweet author has flagged the content.
This option is another way to avoid the consumption of sensitive content on the platform.
14. Instagram rolls out option to add custom text to Link Stickers
Instagram has finally launched the option to add custom text to Link Stickers on Stories, along with a range of colour options for the Link Sticker. This option to add text garners potential for more engagement and traffic to your Stories, and subsequently, to your brand as well. So, when you add relevant content on the custom text option, it helps you boost engagement for the content you post. This is a very handy update that also makes room for enhanced creativity in communication.
15. Google launches new design for Top Stories on desktop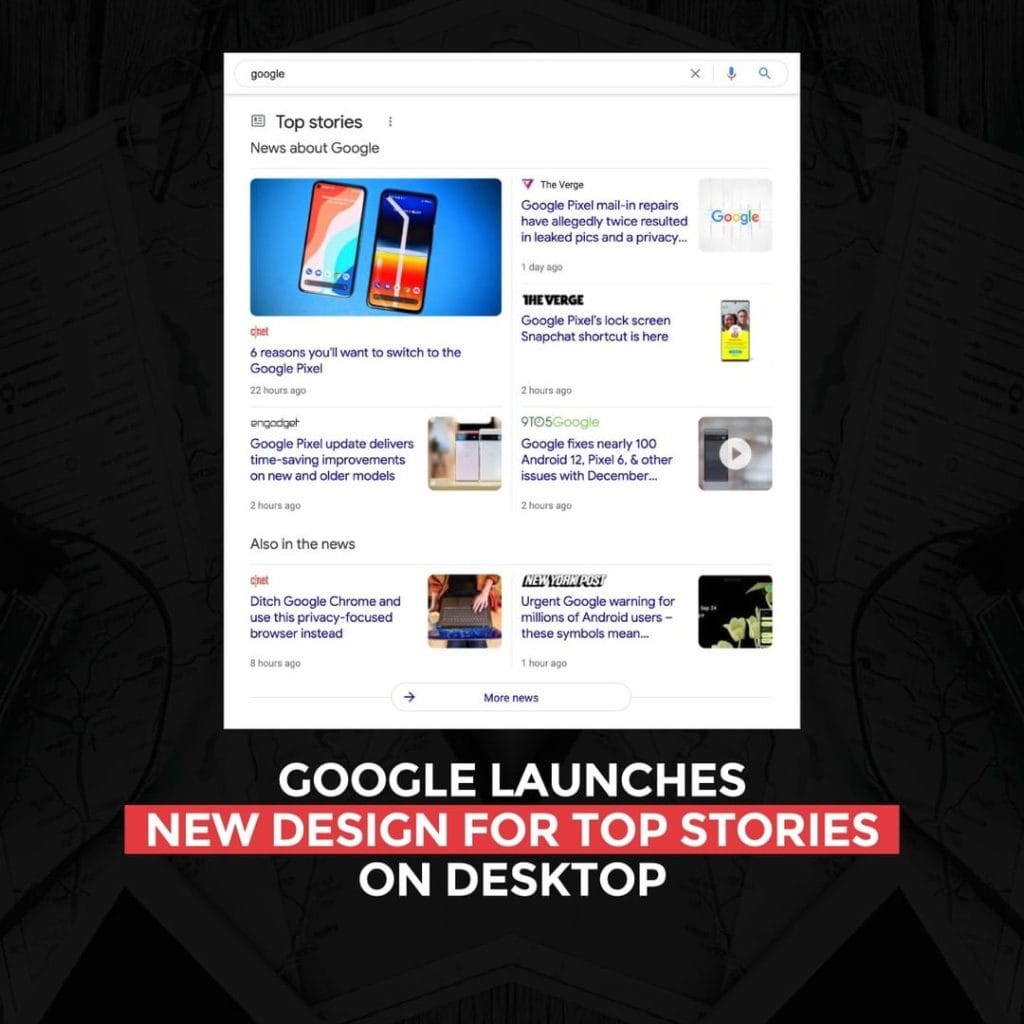 Two years after the last design update, Google has officially launched a new format for Top Stories on the desktop. The new design aligns with the mobile version of the Top Stories section, launched around 2 years ago.
According to a Google spokesperson, "We're always working to make it easier for people to dive into the most useful, timely articles available through Search to help them form a better understanding of the world and the topics they care about most. This newly launched feature is the desktop version of the Top stories experience you can already find on mobile."
16. Google tests new layout for Suggested Clips on Featured Snippets
Google is currently testing out a new layout for Suggested Clips for the Featured Snippets section. The new format has a smaller video along with text placed on the right-hand side. The older layout had a large video with the explanatory text placed below. The new format takes up lesser space on the Search Engine Results Page (SERP).